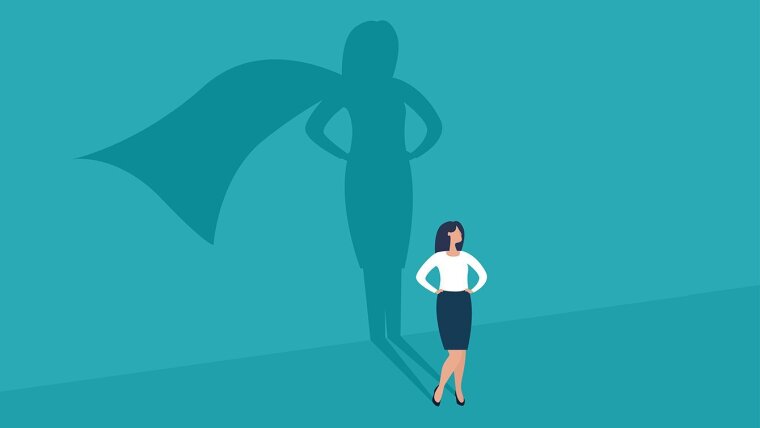 Support for women in academia
Scholarships, advisory services and mentoring programmes for women
Woman with a shadow of a superheroine
Funding opportunities of the Friedrich Schiller University Jena

ProChance - Programme for the Promotion of Equal Opportunities for Women and Men in Science

The ProChance programme supports the scientific activity and qualification of female researchers. The aim of the ProChanceexchange programme line is to provide financial support for short research stays, publication costs and participation in workshops and summer schools. Within the framework of the ProChancecareer programme line, funding can be applied for to carry out research projects or organise conferences, for mobility (e.g. for stays abroad), for planned third-party funding and for academic leave.
Further funding opportunities for women

Christiane-Nüsslein-Volhard-Foundation

External link


The Foundation promotes talented female researchers with children and is particularly aimed at postgraduate and postdoctoral students of experimental natural sciences or medicine.
Deutscher Akademikerinnen Bund e. V.

External link


Female academics of all subject fields are supported, especially with regard to publications and achievements, by the provision of awards. The association provides support without consideration for politics, religion, nationality or age. Female students are also invited to apply for support.
UNESCO-L'Oréal promotional programme for researchers with children

External link


Every year, the UNESCO-L'Oréal Support Programme in Germany supports three outstanding female PhD candidates with children. The programm is for young scientists in experimental life sciences or medicine. The yearly support amounts to max. 20000 EUR for each PhD candidate.
Rowena-Morse-Mentoring Programme

The mentoring programme provides interdisciplinary support for female doctoral candidates in the final phase of their doctorates and for female postdoctoral researchers in the orientation phase of their individual careers. In addition to the placement of a mentor, specific workshops for further qualification are offered. Within the framework of peer mentoring, the mentees network with (young) scientists from other Thuringian universities and are accompanied in groups by experienced professors from the Thuringian universities. The programme runs for a total of 12 months and begins at the end of October/beginning of November of each calendar year.

The programme is financed by the Thüringer Kompetenznetzwerk Gleichstellung. The basic concept was developed at the Friedrich Schiller University Jena and further developed by the Mentoring Working Group of the Thuringian Equality Competence Network as a joint concept of Thuringia's universities.

The application deadline is yearly in the middle of September. If you have any questions, please contact Dr. Bianka Dettmer at the Office of the Vice President for Young Researchers and Diversity Management.