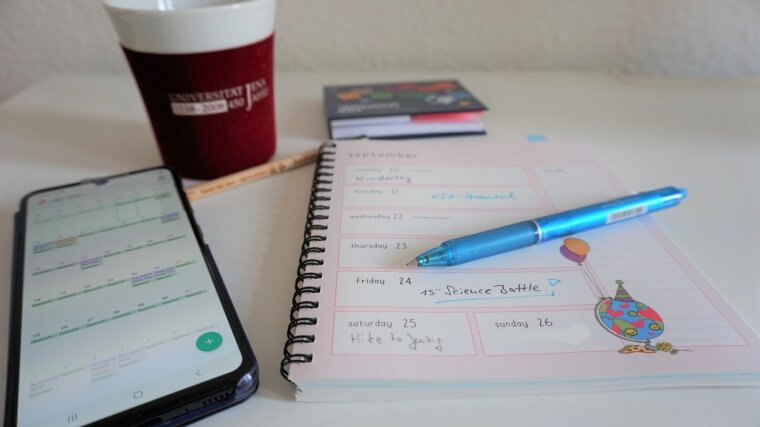 Calendar Studies international
Events and appointments for students of the University of Jena
The events or announcement dates listed here are aimed at all students of the University of Jena. Events are usually marked "public" (öffentlich) only if open to the general public. All other events are open to members of the Friedrich Schiller University Jena. Please also note the other events of the International Office de or the University de in general. Events are listed here only if they are offered bilingually. German-only events may be found in the German version de of this calendar.
The time given refers to the Middle European Time Zone (Berlin).
The key symbol signifies that you must register for the event, click on "Event website: learn more".
The respective organiser is responsible for the events that we list here.
The Friedrich Schiller University Jena processes personal data in connection with the implementation of telephone conferences, online meetings, video conferences using the service provider "Zoom". Before you join the video chat, please read our data protection notice [pdf, 340 kb] de [pdf, 340 kb] de.
Do you have any event information that you would like us to include? Please write to international@uni-jena.de.