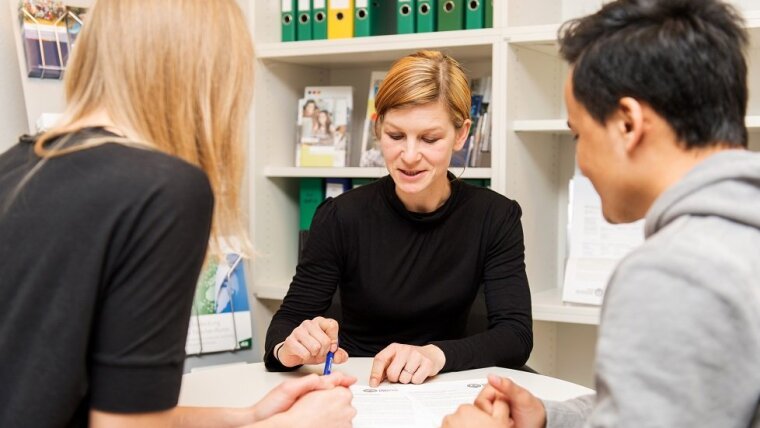 Dual career service for visiting scientists and scholars
Services for accompanying spouses
The Welcome Point would like to provide support to all visiting scientists and scholars, and their accompanying spouses during their new phase of life and work in Jena, and at the University.    
The Welcome Point offers information, advice, and support on the following topics:
childcare (Kita) and schools
living in Jena (leisure opportunities, accomodation)
spouses job applications (CV, cover letters)
The Welcome Centre offers no guarantee of work but it would like to help you in your search and give you advice.
We are looking forward to your enquiry!
Contact: Dr. Mareike Rind
Welcome Point, Room 303
Am Planetarium 8 | 3rd floor
07743 Jena
Opening hours:
To arrange an appointment please contact us via e-mail.

The Welcome Point office will not be staffed from Oct. 9-13, 2023.