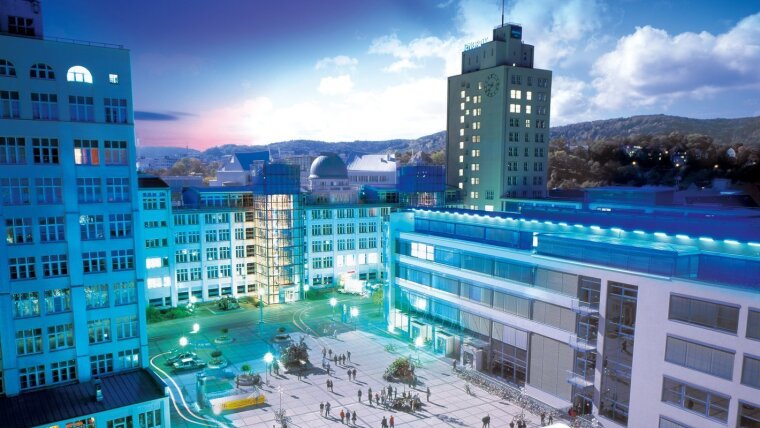 New call for Clusters of Excellence out on December 15, 2022
On December 15, 2022, the German Research Foundation (DFG) and the German Council of Science and Humanities (WR) published the new call for proposals in the funding line Clusters of ExcellenceExternal link
The Excellence Strategy is the follow up programme to the Excellence Initiative and is coodinated by both the DFG and the WR. The Excellence Strategy includes two funding lines:
Cluster of Excellence that carry out research projects in internationally competitive research fields at individual universities or through university consortia.
University of Excellence for the sustained support of universities as they continue to develop top-level international research. The prerequisite for being designated as a University of Excellence are at least two established Clusters of Excellence.
(Source: DFG, German Research Foundation - Excellence StrategyExternal link)
University of Jena in the Excellence Initiative and Excellence Strategy
With the Cluster of Excellence Balance of the Microverse, External link the University of Jena has been funded within the Excellence Strategy of the German Federal and State Governments since 2019. In addition to the successful cluster, the University of Jena has acquired the so-called University Allowance. This provides the university with €1 million per year for its strategic development.
The University of Jena was also successful in the predecessor program of the Excellence Strategy, the Excellence Initiative, with the Excellence Graduate School Jena School for Microbial Communication External link(JSMC). The JSMC formed the basis for the concept of Balance of the Microverse. The JSMC has been funded by the Carl Zeiss Foundation since 2019.
To secure the successes in research and teaching and to further the strong development of the University of Jena, the Executive Board of the university has set up the Strategy Process 2025 de, which will sharpen the profile of the University of Jena.
More information on the university allowance

"The University Allowance is a strategic allowance which universities that host Clusters of Excellence can receive in order to strengthen their governance and strategic orientation by the university management" (Source:https://www.bmbf.de/en/excellence-strategy-5425.htmlExternal link).
How does the Friedrich Schiller University Jena use the funds?
The Friedrich Schiller University Jena takes a broad approach to the use of funds. It supports strategic measures in the areas of research, teaching, promotion of young scientists and regional as well as international networking.