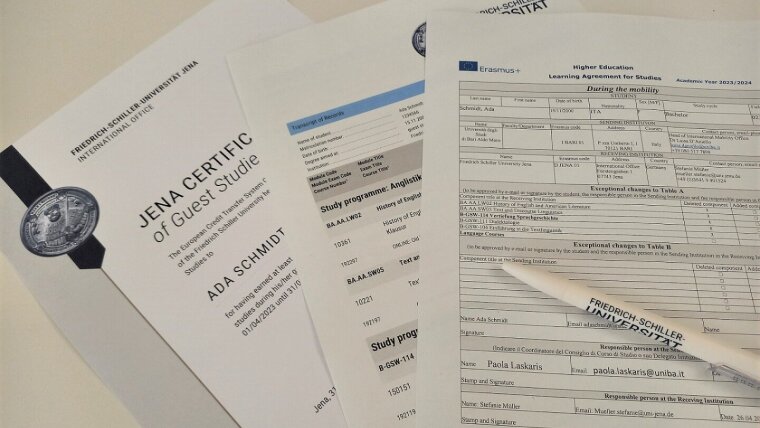 Courses and credits
Courses offered, organizing your studies, Learning Agreement, and Transcript of Records
Learning Agreement, Transcript of records, Jena Certificate of Guest Studies
This information is intended for international guest students and applicants for guest studies at the Friedrich Schiller University Jena.
Course and examination administration for guest students is carried out in the International Office, depending on the field of study. Accordingly, there is a different procedure for students of German as a Foreign Language, German Studies, English Studies, Economics and Physics/Photonics than for students of all other subjects.
Here, you will find general information for all visiting students. Additionally, the table compares the different procedures for the different subjects.
| | |
| --- | --- |
| Procedure for students of German as a Foreign Language, German Studies, English Studies , Economics, Physics/Photonics and Political Science | Procedure for students of all other subjects |
| "Friedolin administration" | "Onleila administration" |
Subject
Documentation and Transcript of Records
Important documents for ERASMUS+ programme students