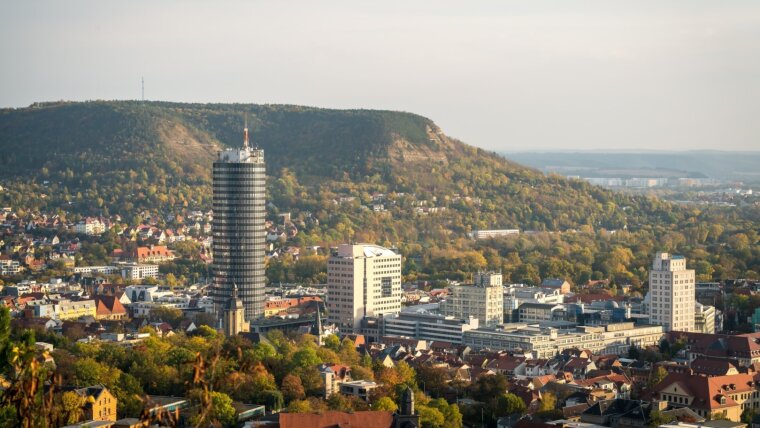 Free space for your ideas
view at Jena with JenTower and Kernberge
You have an idea! With us you are ready to work immediately! Free working space, critical feedback and working in a stimulating, dynamic environment - that's FreiRaum. Become part of a startup community and let your idea come to life.
We offer:
Modern office workstations with PC, telephone, internet, printer, copier.
Meeting room
Competent advice and support
Exchange, networking and fun while working with other founders
What do you bring with you?
an idea in the form of a three pages idea sketch
Piontek, Matthias

Gründungsberatung / Koordination Thüringer Hochschulgründernetzwerk

SZ Forschung u. Transfer

Schindek, Ralf

Gründungsberatung

SZ Forschung u. Transfer