Cumulus photo gallery
Dieser Dienst steht nur für Mitarbeiter zur Verfügung.
Description
Cumulus photo gallery is an internal digital asset management software developed by Canto.  The photo gallery includes various image and video files which you can browse using keywords and categories. Dynamic filters and adjustable search queries enable you to access the content immediately.
Metadata
In addition, you can import metadata from various sources to increase the accuracy of search results. For image or photo files, this are typically Exif or IPTC data, but you can also import your information from other file formats, e.g. PDF or MS Office files.
Access
You can access Cumulus via PC or web clients. The user administration is linked to the LDAP of the University Computer Centre to facilitate differentiated access to catalogues.
CumulusloginExternal link (for registered users only)
Request and authorization
To use the photo gallery, please register for your personal account first.
If you have any questions about the use of images belonging to the Press Office, please contact its Photo Centre.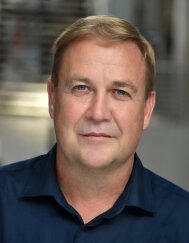 Room 1091
Carl-Zeiß-Straße 3
07743 Jena