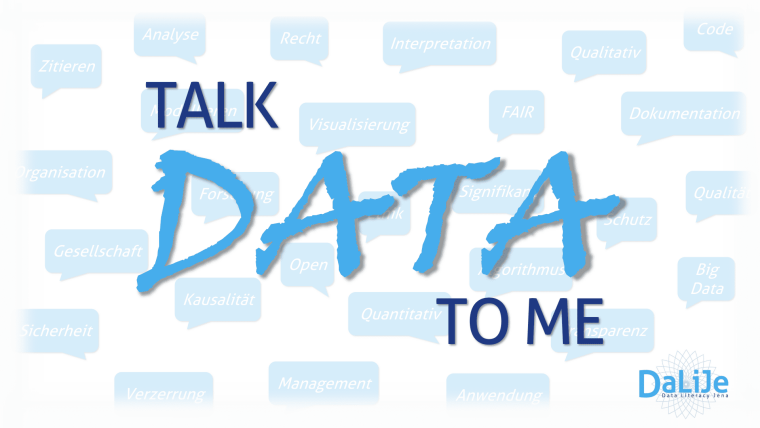 Data Literacy Lecture Series
The lecture series "DaLiJe" offers interesting talks on different topics regarding the handling of data.
Motto der Ringvorlesung: "Talk Data to me"
After the successful start last winter semester, the DaLiJe lecture series continues in the summer semester 2022. 
In the DaLiJe lecture series, experts from different fields of expertise will present specific aspects regarding the work with data in interesting and generally understandable lectures. Besides topics regarding the collection, management, analysis and interpretation, also legal, ethical and social aspects will be discussed.
The biweekly lecture will take place on Monday from 4:15 to 5:45 pm (start: 11 April 2022).
Students from all study programmes can also attend the lecture series as part of the first level of the Data Literacy certificate programme DaLiJe. No special prior knowledge is required.
The lectures may also be of interest for more experienced students, lecturers and researchers. Everyone is welcome to join, independent of the certificate programme.
All lectures will be given in German.
Further information about the lecture series and the individual talks can be found here.
You can register for the lecture series via Friedolin.
If you have further questions, please contact us: dataliteracy@uni-jena.de