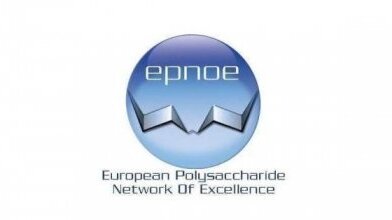 EPNOE Science Award for Prof. Heinze
Prof. Dr. Thomas Heinze was awarded the EPNOE Science Award 2021.
The award was presented to Prof. Thomas Heinze at the 7th International Polysaccharide Conference in Nantes, France. The European Polysaccharide Network of Excellence (EPNOE) Association recognises outstanding lifetime achievements in polysaccharide research with the Science Award.
Prof. Heinze's outstanding career in the elucidation and development of the organic chemistry of polysaccharides, the most abundant renewable raw materials, began in 1989 with a doctorate at the University of Jena.  Today, he works here as a professor as well as head of the Center of Excellence for Polysaccharide Research. The focus of his research is on the targeted influencing of the properties of polysaccharides by modifying their chemical structure, for example for use as drug release agents, anticoagulants, viscosity adjusters as well as stimuliresponsive materials. Regioselective functionalisations, i.e. the targeted modification of specific functional groups within the polymer's repeating unit, yield products that lead to a better understanding of the structure-property relationships of these materials as well as to an improvement of their functional efficacy. Prof. Heinze has more than 500 journal publications and more than 50 patents. He is also the author of groundbreaking books on the fundamentals of the organic chemistry of polysaccharides.