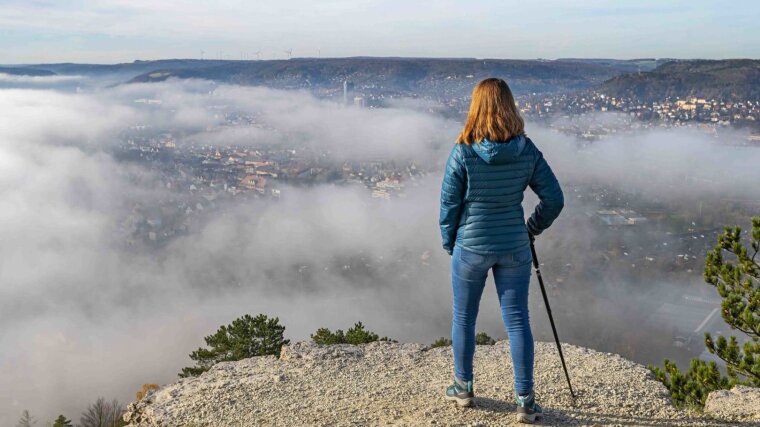 The imagined reality
New issue of the research magazine on "Romanticism" has been published
Cover of the magazine LICHTGEDANKEN issue 10.
Published: | By: Ute Schönfelder
The current issue of the University of Jena's research magazine LICHTGEDANKEN focuses on Romanticism. This era began in Germany a good 200 years ago, right here in Jena. At that time, aspiring young intellectuals came together at the university and developed completely new forms of artistic expression and approaches to reflection that are still valid today, far beyond art and literature. Today, researchers at the University of Jena are tracing the Romanticism in the modern world in a variety of projects and present their findings in the current issue of LICHTGEDANKEN.
For example, literary scholar Stefan Matuschek explains in an interview why Goethe and Schiller are not "classics" but "romantics" and how Romanticism can prevent us from conspiracy myths and fundamentalism today. Art historian Johannes Grave talks about the lessons we can learn from the Romantic era in order to master current challenges such as the climate crisis. Taking Caspar David Friedrich's famous romantic painting "The Wanderer over the Sea of Fog" as an example, he shows how the experience of viewing the painting helps us to reflect on our relationship to nature and our own past. LICHTGEDANKEN reports on the fact that romantic impulses for reflection and experiences of nature can be found not only in art, but also in everyday life, and introduces the trend of "urban birding".
The magazines are available in university buildings and dining halls and can be purchased from the university shopExternal link. They can also be found at the Thalia bookstore (Leutragraben) and at the tourist information office.