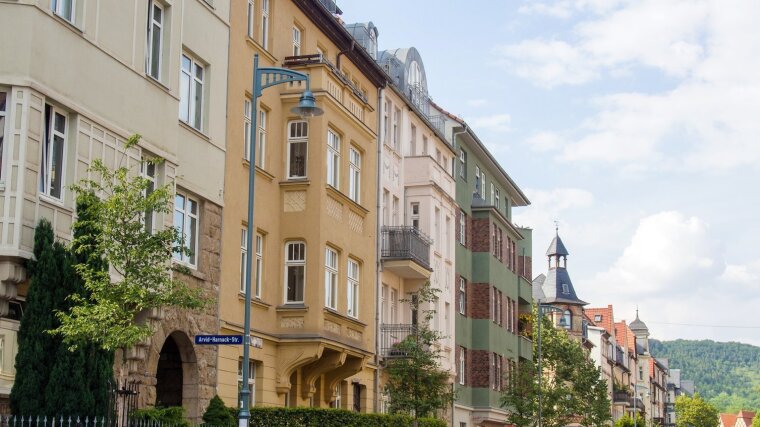 Housing
Room in a shared flat or your own flat? Housing options
Your housing options - and what we do to support our students
In Jena, you can live in the countryside and still be in the city centre in no time at all. Taking account of 20,000 current students and freshers in Jena, finding accommodation may herefore not always be as easy. The main point of contact for new students is the Thuringian student services organization. They organize renting low-cost living space throughout Jena.
The Thuringian student services organization looks after more than 30 halls of residence in Jena throughout the city which are suitable for student budget. Currently, rent prices for around 3,100 accommodation options range between 132 and 379 euros. You can compare the different housing options and apply for a place in one of the halls of residence at student services organization homepage. All flats have basic furniture included and offer enough choice for both: the outgoing flat-sharer and the quiet individual. 
If you need any support in finding accommodation as well as tips and information on private accommodation, you should visit INFOtake information centre on Ernst-Abbe-Platz. Dormitory tutors are a special service for international students offered by the student services organization. These tutors are the first point of contact, provide help settling in, and give other practical pieces of advice.
Image: FSU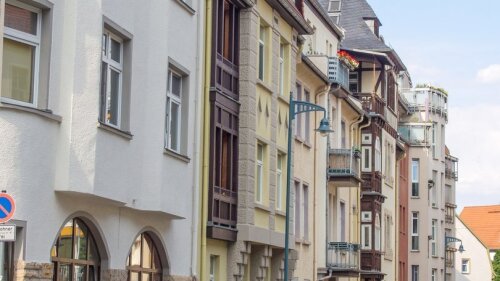 A room in the Damenviertel
If you want to live in the Damenviertel city quarter, one of the most stylishly finished industrial-period and art nouveau districts in Germany, this might be a bit pricier.
Information
There are many possibilities to find your dream home outside the University's supporting services. For example, you should search for about housing cooperatives, shared flat websites, and property websites.
INFOtake - Student Services Organization
Ernst-Abbe-Platz 5
07743 Jena