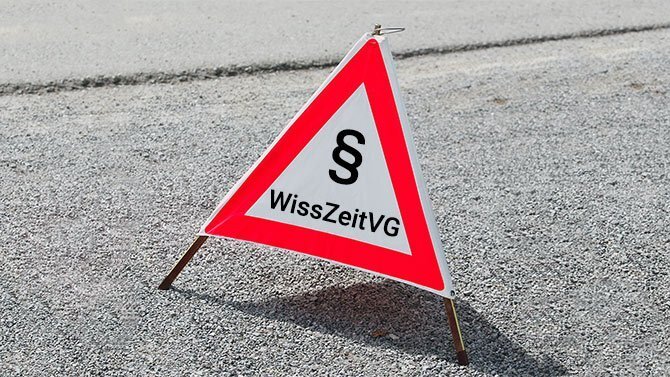 Wissenschaftszeitvertragsgesetz
What kind of law is the academic employment law? How does it affect me?
Baustellenschild Wissenschaftszeitvertragsgesetz
In Germany, fixed-term employment contracts are legally permitted only under certain conditions. That is supposed to protect the employee: it is supposed to prevent employers from continually employing staff for a limited period of time instead of giving them a permanent job contract with protection against unlawful termination. In academia, there is a special regulation in order to allow for more flexibility, which is a law about fixed-term working contracts in academia (Wissenschaftszeitvertragsgesetz).
What are the basic regulations of Wissenschaftszeitvertragsgesetz?

What do I have to consider for third-party funded projects?

Which further regulations are there at University of Jena?

Where can I get further information?