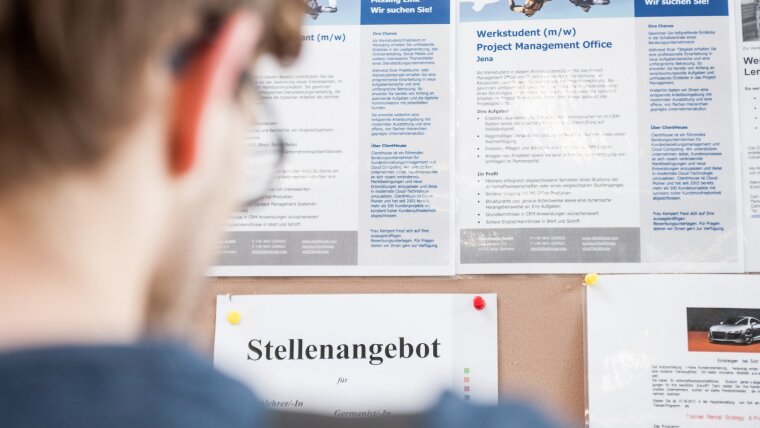 After your studies
Taking on new challenges: your career start
You have just graduated, now you can really get your career underway!
Starting your career is probably the biggest transition you will experience after you finish your studies. Regardless of your degree level, each degree opens many new doors for your career. Whether entering the labour market in a conventional or special way, e.g. licensing, practical teacher training, trainee programme, or an internship: applying for a job takes practice. We collected various general information for all groups mentioned and for those who would like to work in academia or as freelancers, and practical aids, such as our internship and job offers portal, for example.
Are you interested in our alumni initiatives or want to register as an alumnus of our university? Please contact our Alumni Service which will be glad to help you. We will also appreciate your feedback in your time at the University.
Career Point
Am Planetarium 8 | 3rd floor
07743 Jena