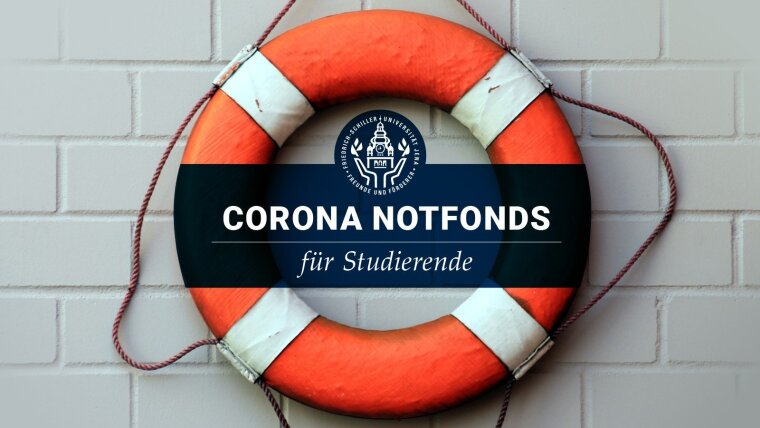 Corona Emergency Fund
for students of the Friedrich Schiller University Jena
Rescue belt with lettering: Corona Notfonds for students
First place for the Friends and Patrons of the University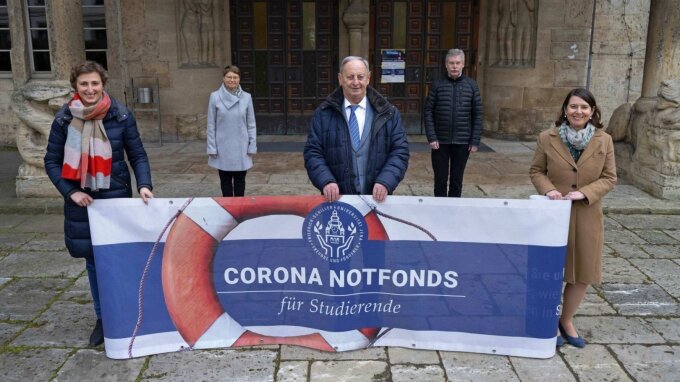 Der Vorstand der Gesellschaft der Freunde und Förderer der Universität Jena.
Image: Jens Meyer (University of Jena)
This year, the first place in the fundraising award "Mitteldeutscher Fundraisingpreis" goes to the Friends and Patrons of the University of Jena! And the prize money of 1,000 euros in turn goes directly into a sustainability award for students at our university. 
Image: privat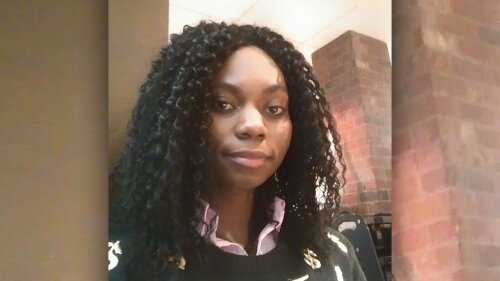 »Would like to thank the entire team and the Friedrich Schiller University for putting together such a great initiative. I am very grateful for the help I was offered in these difficult times.«
Afia from Ghana