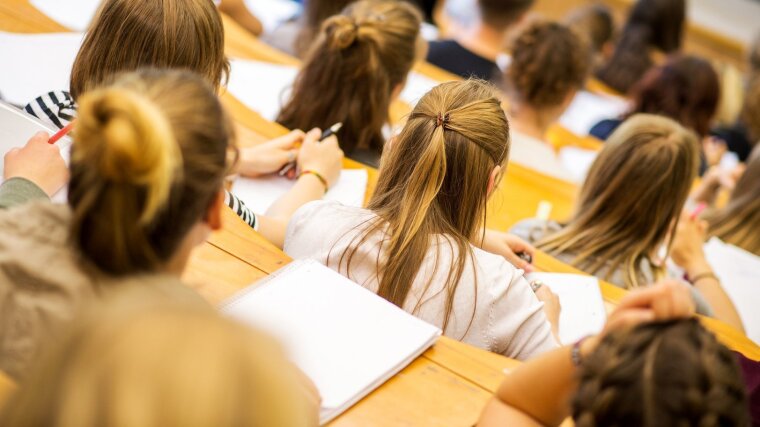 General studies
One topic, many points of view
Exchange findings and discuss solutions
The General studies programme is intended for those who are intrigued by core research topics and dare to challenge their own discipline. Academics from various fields discuss topics in an easily understandable manner, but from a clear academic viewpoint, giving students as well as other attendees the opportunity to gain an insight of the research work, models, and thought processes of other academic areas.

Every semester, the programme devotes itself to a different topic which is observed from different specialist points of view. All presentations are open to the public and take place at the Main University Building, Fürstengraben 1, Jena.

Entrance to the lectures is free and registration is not required.
This series of presentations is conceptualized by an advisory committee consisting of (in alphabetical order):
Prof. Dr Christian Alexander (law)
Prof. Dr Mirka Dickel (geography)
Prof. Dr Erika Kothe (biology)
Prof. Dr Matthias Perkams (philosophy)
Prof. Dr Miriam Rose (theology)
Current programme for the sommer semester 2022 [PDF 541KB].
Information
As a visitor, you are not enrolled at the University and are thus not entitled to the insurance cover in case of accident within the facilities of the University.
Student Service Centre
University Main Building, Room E065
Fürstengraben 1
07743 Jena
Opening hours:
Monday 10 - 12
Tuesday 13 - 15
Wednesday 10 - 12
Thursday 13 - 15
Friday 10 - 12

Updates / adjustments may occur at any time. Thank you for your understanding!

We currently provide advice and handle your concern solely also via phone and service desk.

You can reach us by phone
Monday to Friday from 9:00 to 11:00
Postal address:
Friedrich-Schiller-Universität Jena
Studierenden-Service-Zentrum
07737 Jena