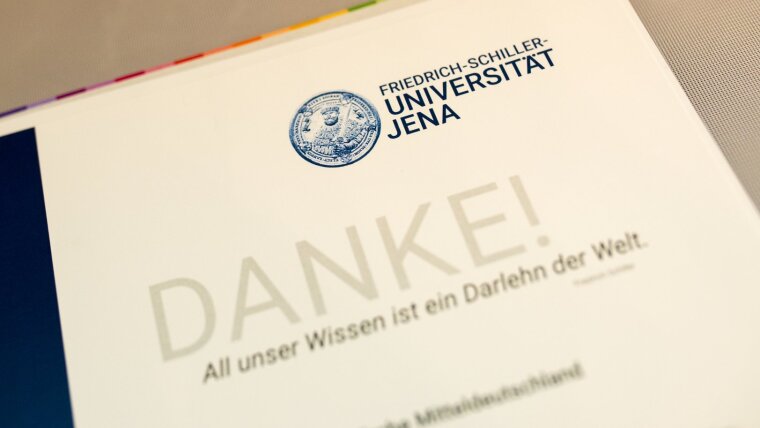 Become a sponsor
Financial support for students
Deutschlandstipendium certificate
Sponsor

You can support one student for several years or more than one student for at least a year. The total funding is €1,800 per year. You can give the scholarship your name.
Patron

You can support one student for a year with a total amount of €1,800.
Supporter

You can donate at least €200 to the scholarship programme. Your donation will be pooled with others to create a joint scholarship.
A scholarship committee at the University, which is made up of the Academic Affairs Committee, the Head of Division for Student Affairs, and the Equal Opportunities Officer, selects the scholarship holders. As a sponsor or patron, you can also participate in an advisory capacity beforehand.
Performance

You can support both new students and those in higher semesters. Outstanding academic performance is the first selection criterion.
Commitment and volunteering

Other important factors in the selection process include volunteering and the willingness to take responsibility for social issues.
Special circumstances

Special social, family-related, and personal circumstances are also taken into account.
You can get to know and support young and talented people.
Image: Christoph Worsch (University of Jena)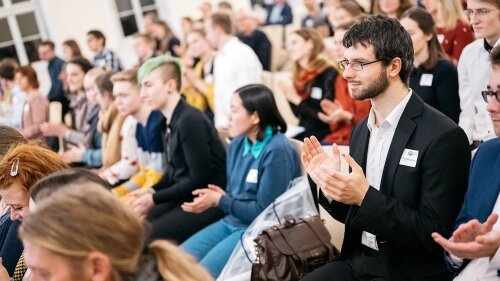 You can make funded students aware of your company.
Image: Christoph Worsch (University of Jena)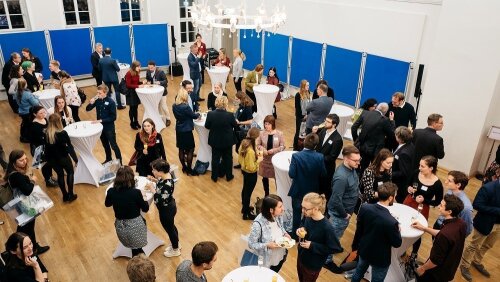 Julia Schorch
Student recruitment and marketing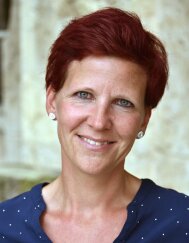 Room 110
Zwätzengasse 3
07743 Jena