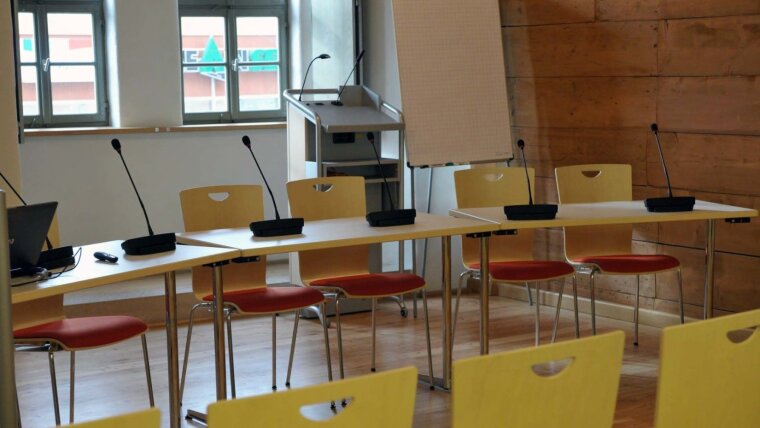 Information and tips for organizing diversity-sensitive events
Appreciation and equal participation for all attendees
Events at Friedrich Schiller University Jena bring together people with common interests, concerns or tasks. All those present should feel equally welcome and addressed and be supported in the best possible way for equal participation.The basis for this is an organization of the events that addresses possible barriers and discrimination factors for participants in advance.
Organization of Events
Accessible PDFs
Workshops
The Section Staff Development regularly offers workshops for employees on the accessible design of PDF documents as part of its continuing education programme. You can find upcoming events in the catalogue of the Section Staff DevelopmentExternal link in the Qualifications Portal
Information materials
Accessible Office templates
Microsoft Office offers
accessibility guides and accessible templatesExternal link in Word, Excel and PowerPoint as well as
an Accessibility CheckerExternal link for documents and emails (Outlook).
Gender -  and diversity-sensitive language
Assistive technology
In order to assist people with disabilities in participating in events and in examinations,  we have the following technical aids available at the University:
workstations for the visually impaired at the Thuringian State and University Library
electronic magnifiers (which can be connected to monitors)
12" tablets with WiFi stick (removable) for the visually impaired to individually enlarge presentations at events as well as for use as 'cleaned devices' in exams
large print keyboards with colour-contrasted and large-sized keys for the visually impaired and those with manual dexterity issues (compatible with the 12" tablets)
speech recognition software
Please contact the Office of the Vice-President for Young Researchers and Diversity Management - Gender Equality and Diversity Management for more information. 
Accessibility in buildings 
Overviewpdf, 126 kb · de of accessible buildings at the University of Jena (as of November 2020)
Diversitätssensible Hochschullehre
Weitere Informationen zur diversitätssensiblen Gestaltung von Lehrveranstaltungen finden Sie hier de.