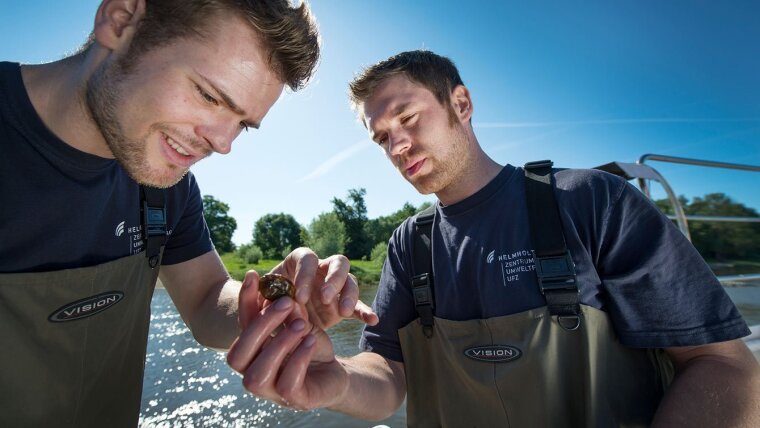 HIGRADE – Helmholtz Interdisciplinary GRADuate School for Environmental Research
Information about the programme and the application procedure
HIGRADE is the umbrella structure for graduate training at the Helmholtz Centre for Environmental Research (UFZ). Training in HIGRADE is structured, systematic, and adapted to the individual needs of the doctoral researchers.
Scientific profile:
Ecosystems of the Future
Water Resources and Environment
Chemicals in the Environment
Environmental Engineering and Biotechnology
Smart Models / Monitoring
Environment and Society
In the above-mentioned fields, the main challenges presented by interactions between humans and nature, such as global change, pollution and environmental health, will be investigated. This requires a combination of natural, social and engineering sciences. The doctoral researchers are encouraged to work interdisciplinarily in a well-equipped research environment.
Scientific key words
Environmental Sciences, Social Sciences, Engineering, Biotechnology, Bioenergy, Land Use, Biodiversity, Renewable Energies, Water and Soil research, Ecotoxicology, Chemicals, Modelling, Observation

Participating Faculties
Various faculties of cooperating German universities, e.g. Leipzig University, MLU Halle, FSU Jena etc.

Cooperation partner
Among others: Leipzig University, Martin Luther University Halle-Wittenberg, TU Dresden, Friedrich Schiller University Jena, several graduate programmes, e.g. AquaDiva, yDiv

Preferred language
English

Current number of doctoral candidates
330

How can I become a doctoral candidate? What is the method of selection?
Application for advertised External linkPhD positions at UFZ. Scholarship holders (e.g. DAAD) can make unsolicited applications (please check the precise field you are interested in beforehand).

Are there fixed dates to apply?
No

Are there possibilities to be funded in this programme?
Our funded PhD positions are advertised via the UFZ Website, all doctoral researchers - including associated scholarship holders - can additionally apply for funding connected to external training courses as well as career development and family support (additional support is max. 1500 Euro per PhD for the duration of the doctoral contract).

Interesting for graduates of the following subjects:
Social Sciences, Natural Sciences, Engineering
Degree
No restriction, depending on university where doctoral researcher is enrolled
Contact
Graduate School HIGRADE
Helmholtz Centre for Environmental Research - UFZ
Permoserstraße 15
04318 Leipzig
Germany
Tel. +49 3 41-2 35 18 43
Email: higrade@ufz.de
Internet: http://www.ufz.de/higrade/External link