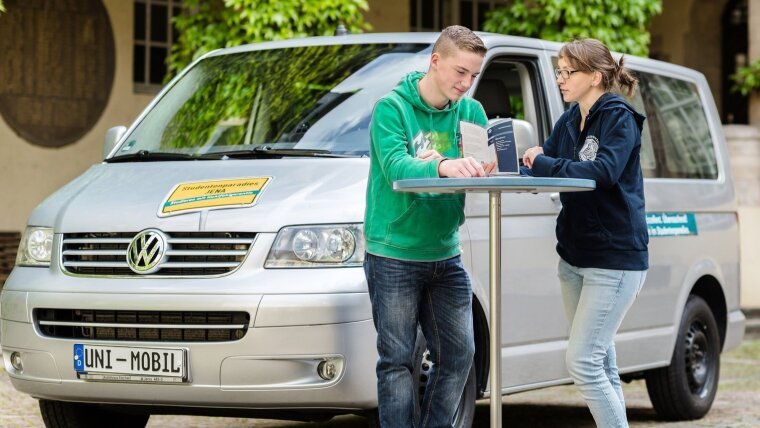 Infomobile
We will be glad to visit you!
Two people in front of the info-car
Would you like to come to us with a school class or another group of prospective students? No problem! We would be glad to welcome you at our university and support you in finding the right course. In addition to our main advisory services, we offer the following possibilities to support students in their study orientation phase.
Communications and Marketing
University Main Building
Fürstengraben 1
07743 Jena