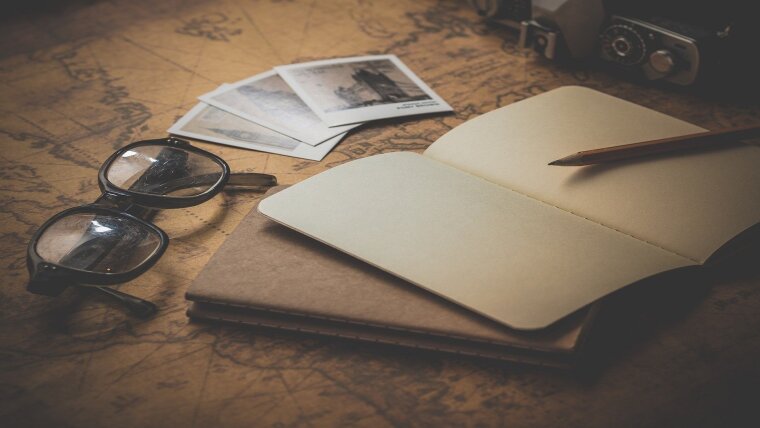 Office for Travel Expenses
The Office for Travel Expenses at Friedrich Schiller University Jena is in charge of advising employees on business trips and travel expenses, accounting for business and further education trips in accordance with the Thuringian Travel Expenses Act (Thüringer Reisekostengesetz, ThürRKG), and providing travel advances. On our website, you can find information on travel requests and travel expense reports, a link to our self-service Travel Management System (QIS-RKA), and documents and further helpful information.
Information
If you want to request a business trip or submit your travel expense report, please use the Online Travel Management System (QIS-RKA).
Are you new to the University of Jena? We have compiled some important information on business trips and travel expenses in our Travel Expenses Manual (please refer HanFRIED de, 'Reisekostenhandbuch', in German only).
If you have questions or enquiries with regard to travel expenses and secondments, please use our ticketing system.
You can find the latest circulars and forms in HanFRIED. de
Business trips during the pandemic

Please take note of the following general information (as at 29 October 2021):

If you are currently planning a business trip, please consider whether it is absolutely necessary or could be postponed. Whenever possible, use other means of communication (such as video conferencing) instead. If travel is unavoidable, please opt for bookings that can be cancelled. Participants' fees for conferences etc. should be refundable as well. If this is not possible, we recommend that you delay booking until nearer the intended travel date.

Before starting your trip, please keep yourself informed about the current situation in the area you are travelling to (e.g. travel warnings of the Federal Foreign Office, risk assessments of the Robert Koch Institute) and the applicable requirements upon your return to Thuringia or Jena (possible quarantine and other requirements under the state regulations and, if applicable, general decrees of the City of Jena). This also applies to guests who are invited to Jena.

Please do not make any bookings or reservations that incur costs before your travel request is definitively approved. If your travel request is rejected, these costs are non-refundable.

Domestic business trips within the Federal Republic of Germany can take place under the general conditions mentioned above.

Business trips abroad can also take place under the general conditions mentioned. If you are planning to travel abroad to an area classified by the Robert Koch Institute as a risk area (area of variants of concern or high-risk area), please also note that such trips may only be undertaken if you will be able to perform all work duties from home if you have to quarantine upon your return. Please clarify this matter with your superior. (See 'Information on the designation of international risk areas' of the Robert Koch Institute at https://www.rki.de/DE/Content/InfAZ/N/Neuartiges_Coronavirus/Transport/Archiv_Risikogebiete/EN-Tab.html). Nevertheless, we encourage you to carefully consider the necessity of the business trip abroad. At any time, immigration and emigration regulations may change, the possibilities to travel, especially to destinations outside Europe, may be limited, and restrictions on international travel, especially air travel, may be imposed at short notice.

Before starting your journey, you must take out appropriate travel health insurance, which covers infections with Covid-19 and also provides benefits in the event of business trips.

The costs for the additional insurance cover can be reimbursed in accordance with the Travel Expenses Act together with other travel expenses.

If you are returning from one of the above-mentioned risk areas, it is imperative that you comply with the applicable regulations. Please refer to question number 2  FAQ - further questions de and the website of the Federal Ministry of Health. 

Requests for trips to the above-mentioned risk areas are denied by default in the Travel Management System. Even trips that have already been approved may not be started if the destination is defined as a risk area right until the start of the trip. The decisive factor is the situation at the start of the trip.

Before going on a business trip abroad, please contact Occupational Health at Jena University Hospital for medical advice on vaccinations, protective measures and recommended behaviour (betriebsarzt@med.uni-jena.de, administrative assistant +49 3641 9-398101). In this case, your supervisor is obliged to make appropriate arrangements for you.

What to do if means of travel have already been booked, but I cannot go on my trip after all?

Please check whether you booking can be cancelled. If this is not the case, costs that have already been incurred in the course of planning the trip can be settled as usual in the QIS Travel Management System, if you are not responsible for the cancellation of the trip. The prerequisite for reimbursement of costs is an approved business trip request in the system. Please attach correspondence and notes to prove that you tried to cancel the travel means booked up to that point or to show why it was not possible to book cancellable means of travel.
Office for Travel Expenses
JenTower, Room 14S09
Leutragraben 1
07743 Jena
Telephone hours:
Monday
09.00 Uhr – 12.00 Uhr,
14.00 Uhr – 16.00 Uhr

Wednesday
09.00 Uhr – 12.00 Uhr,
14.00 Uhr – 16.00 Uhr

Friday
09.00 Uhr – 12.00 Uhr

In-person meetings by appointment only
Schneider, Max

Head of the Office for Travel Expenses, QIS Online Travel Management System, travel account, corporate card, partner companies, appeals

Küchler, Manuela

BahnCard Business, logbooks, travel expense accounting for employees (domestic travel, further and continuing education)

Omnus, Madeleine

Travel expense accounting for students and trainees, excursions

Trzewick, Paul

Travel expense accounting for employees (domestic travel, travel abroad)

Kunert, Ralf

Business trip approval, secondments abroad, secondment certificates