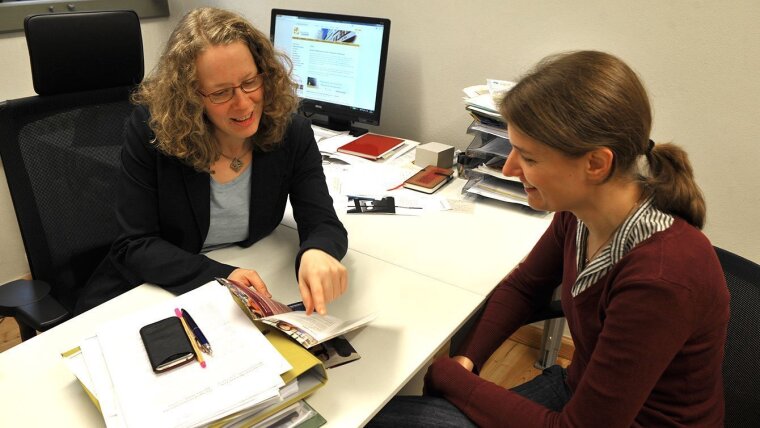 Individual postdoc counselling
Individual advice on financing, staying abroad, etc.
Advice for a female postdoc
The Graduate Academy offers all postdocs individual counselling on all topics and areas that affect your personal and/or professional situation. Contact us, for example, on topics such as
You can arrange a personal counselling appointment with Dr. Hanna Kauhaus. We also offer personal counselling on your own career planning.
Individual postdoc counselling
Haus für den wissenschaftlichen Nachwuchs - Zur Rosen
Johannisstraße 13
07743 Jena