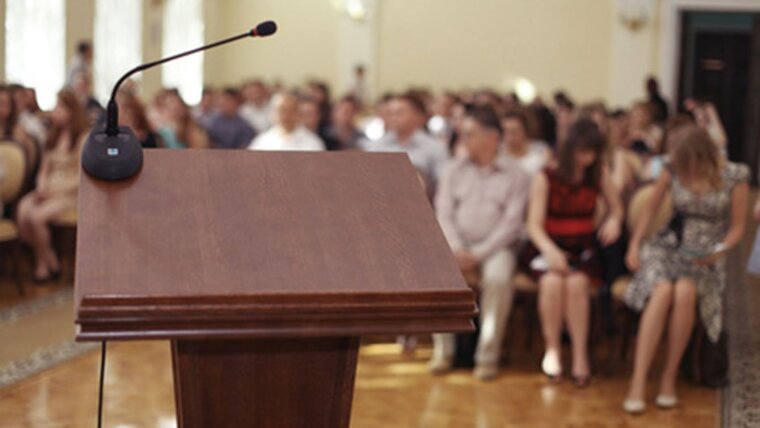 C: Presenting and Publishing
How do I communicate my results orally or in writing?
The presentation of research projects and outcomes is a central part of scientific and scholarly work. The workshops on presenting and publishing support you in your written and oral communication of your research topics. You can develop your skills for writing down results structured and reader-friendly, representing data graphically, presenting talks professionally and communicating your scientific themes to a broader public.
All current workshops of this category are available on the qualifications portal of Jena University.
Offers of Writing Centre "SchreibenLernen"

The Writing Centre de serves as a place for all people who are interested in further developing their writing skills. Additionally, it wants to promote a more active writing culture at Friedrich Schiller University. The Writing Centre offers:

Individual Coaching
PhD candidates can discuss individual questions with respect to the planning and the process of writing in private coaching sessions. Furthermore you may receive feedback on a text sample - concerning structuring, argumentation and academic/scientific style. The Writing Centre's office hours are Tuesday to Thursday from 12.00 to 15.00 o'clock every week.

Master Class (on appointment)
For advanced writers, especially for PhD candidates, the Writing Centre offers a master class, led by Dr. habil. Peter Braun. In an intensive writing workshop participants learn to reflect their writing and how to place finishing touches on their work. The master class takes place in the form of private coaching sessions.

Offers of Thuringian State and University Library (ThULB)

The Thuringian State and University Library (ThULB) offers workshops on literature management with different programmes. Further information can be found here (in German).

Offers of Multimedia Centre

The Multimedia Centre of Jena University offers workshops about how to use text and image processing programmes (Word, Excel, Photoshop) and the statistics programme SPSS. Further information can be found here de.