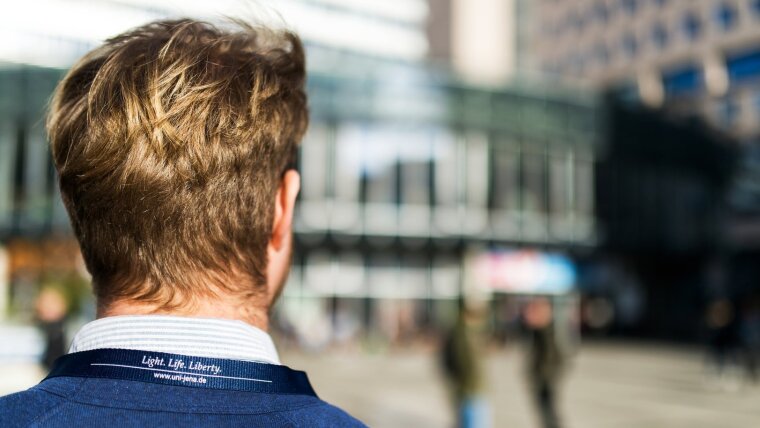 JenAlumni
Staying in touch after your studies
Join the Alumni Team
Have you finished your studies, but want to stay in touch with us? Then register with JenAlumni service of the Friedrich Schiller University Jena for free.
Being part of JenAlumni, you will receive our newsletter and use the University Sports Centre's facilities at a reduced rate. We would be glad to help you organize alumni meetings or invite you to various events or expert presentations.
To register, please send an e-mail to: alumni@uni-jena.de.
Do you want to actively engage in our activities even after your studies? We would be grateful if you will share your expertise with us—as an ambassador or a mentor—or support our activities as a sponsor.
Perhaps you still give us your feedback on your studies. Please do not hesitate to take part in our alumni survey. 
Marketing and Events
Zwätzengasse 3
07743 Jena
Office hours:
Tuesday to Friday at 10:00