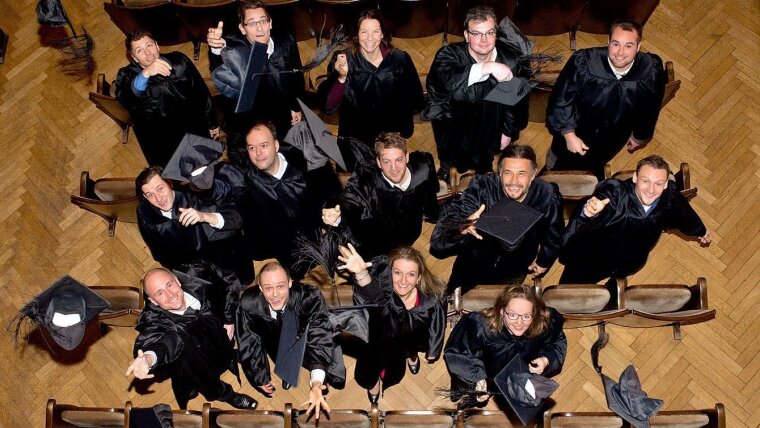 Excellent support for early career researchers
Supporting all academic career stages
Graduierte werfen Hüte hoch
Friedrich Schiller University of Jena is a pioneer in promoting early career researchers in Germany: It was one of the first universities to set up a central Graduate Academy, which does not only provide services for doctoral candidates in structured programmes, but offers guidance for all phases of the academic career – from research-oriented studies to the doctoral and postdoctoral phases to the transition to professorship.
On all these levels, the Graduate Academy has produced numerous innovations in recent years: a central "House for Early Career Researchers" has been established where doctoral researchers and postdocs not only receive services and qualification offers, but which they can also use for self-organised events. Upon a change of the University's Constitution, doctoral researchers have been representing their interests in the University's committees since 2012. To ensure ongoing good quality in the structured doctoral programmes, they can become members of the Graduate Academy by undergoing an evaluation process.
As part of the Excellence Initiative, an additional programme was launched to provide financial and ideational support to exceptionally talented, research-oriented students even before the start of a doctorate. The Graduate Academy is also involved in supporting the transition to professorship: all tenure-track professorships are generously endowed and are supported by a programme framework of qualification and further offers. In addition, the University of Jena coordinates a Germany-wide tenure-track network for professional exchange between universities and organizes discussion rounds and expert talks on the topic.
Image: Jan-Peter Kasper (University of Jena)
Image: istockphotos.com/sturti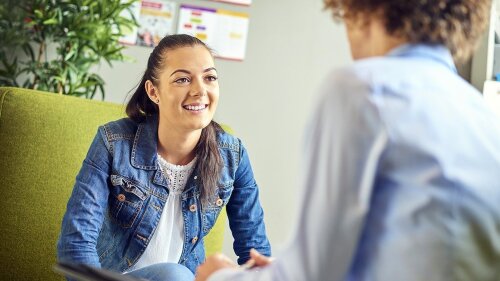 Image: Jan-Peter Kasper (University of Jena)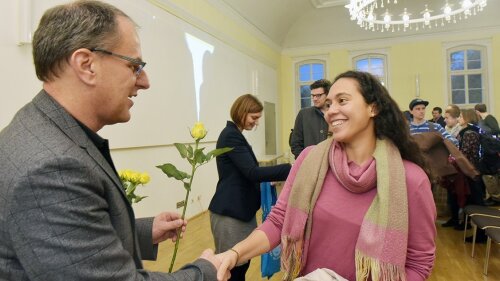 Welcome to the Doctorate
The Vice-President welcomes the new cohort of doctoral candidates at the "Welcome to the Doctorate" event.
Graduate Academy
House for Early Career Researchers
Johannisstr. 13
07743 Jena