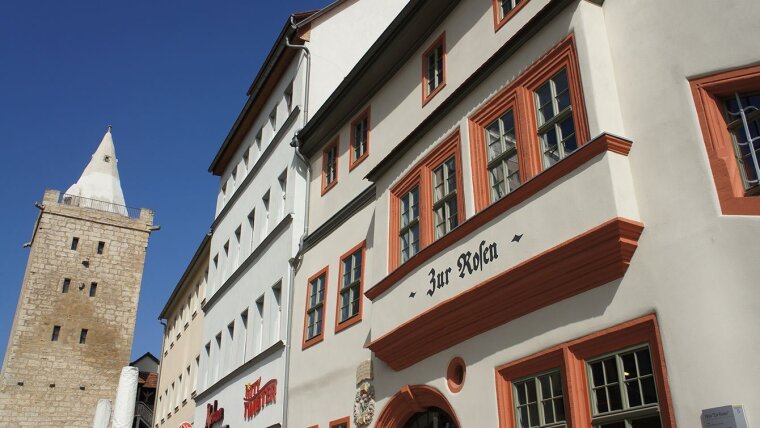 House for young researchers
Qualification, advice, service – all under the same roof
Ansicht des Hauses "Zur Rosen"
The House for Young Researchers "Zur Rosen" is the central point of contact for young researchers at Friedrich Schiller University. Here, doctoral candidates and postdocs will find service, consulting, and training opportunities - all under one roof.
The house "Zur Rosen" is home to the Welcome and Service Desk for Doctoral Candidates and Postdocs, to the office of the Graduate Academy, event and meeting rooms and a cafeteria of the Studierendenwerk. With the establishment of this centrally located and prestigious house the Friedrich-Schiller-University illustrates the value it gives to the support, training and networking of doctoral candidates and postdocs.
Stiftung Mercator, which is one of Germany's largest foundations for better educational opportunities in schools and universities, supported the expansion and improvement of the work of the Graduate Academy for Young Researchers at Friedrich Schiller University Jena with a five-year funding.
Welcome and Service Desk for Doctoral Candidates and Postdocs

Cafeteria Zur Rosen

Historic Wooden Parlor

Conference room Auditorium

Offices of the Graduate Academy