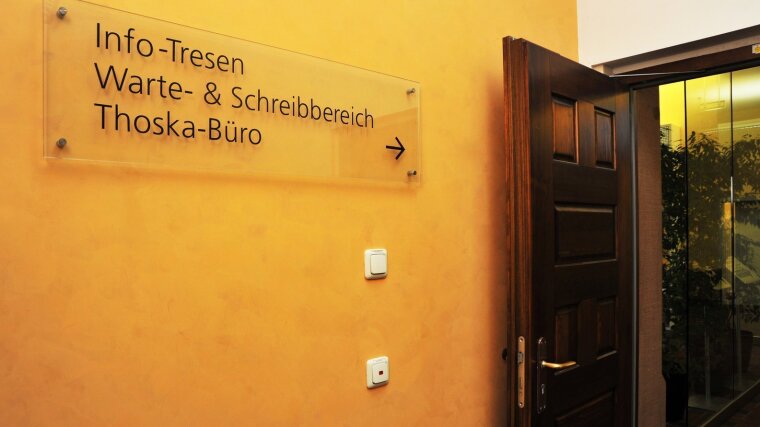 Thoska is a multifunctional card which combines the functions of magnetic cards, IDs, and keys previously used. It allows administrative and payment processes to be organized more efficiently and in a more customer-friendly way. thoska features an integrated chip which enables contactless data communication within different applications. The card, which is used at almost all institutions of higher education in Thuringia, is supplied with different functions for different user groups.
Newly enrolled students receive their thoska card at the beginning of their studies to use it as their student ID. The University also issues the card to its employees, other members of the University, and guests.
Thoska Office
University Main Building, Room E0.50
Fürstengraben 1
07743 Jena
Opening hours:
Monday: 10:00 - 12:00
Tuesday: 13:00 - 15:00
Wednesday: 10:00 - 12:00
Thursday: 13:00 - 15:00
Freiday: 10:00 - 12:00

We recommend for a telephone call
Contact the following telephone hours:

Monday/
Wednesday 8:30 – 10:00 / 13:00 – 15:00

Tuesday/
Thursday 8:30 – 13:00

Friday 8:30 – 10:00

Outside these telephone hours, the thoska office is only accessible to a limited extent.

Feel free to contact us at any time via the service desk.


Postal address:
University of Jena
thoska office in
Student Service Centre
07737 Jena

Are you a(n) employee/member of the University and want to visit the Office outside the given opening hours? Please make an appointment by telephone in advance.