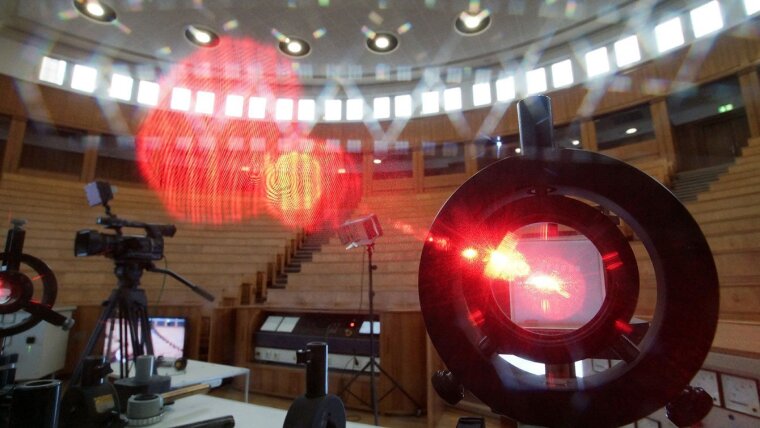 Research-oriented Studying
Academic careers already start within bachelor and master studies
The University of Jena offers a wide range of study opportunities. Oriented towards current research  methods and topics, the teaching aims to make students familiar with scientifically guided thinking and working.
On the basis of a solid professional education, the bachelor's degree already enables students to gain initial experience with working on research questions. The design of the study programmes and learning processes follows the aim of promoting scientific curiosity and supporting students in developing an understanding of research processes.
The Master's programmes are designed to provide further in-depth qualification. Students can choose between a wide range of topics and specialisation to focus on individual research interests. Cross-disciplinary curricula help students to develop competencies that benefit from several disciplines.
Image: Christoph Worsch (University of Jena)