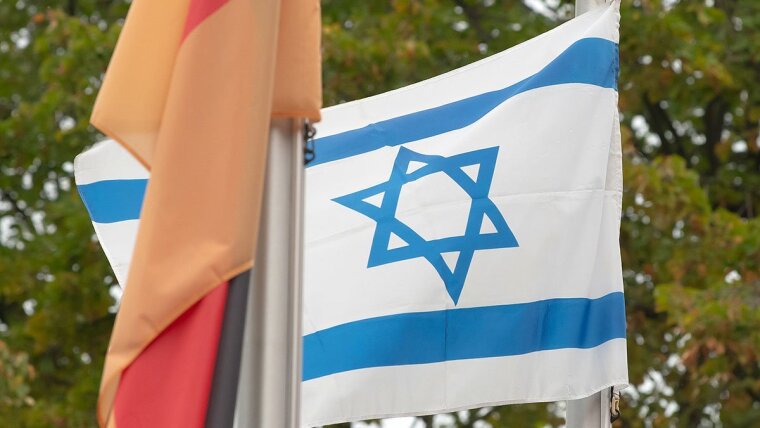 Statement from the President of the Friedrich Schiller University Jena
Our university is shocked by the armed attack on Israel
The Israeli flag, right, flies next to the German flag.
We are deeply shocked by the armed attack on Israel from the Gaza Strip and Lebanon. Our sympathy goes out to the victims and their families and friends. We stand in solidarity with the Israeli people and support their right to defend themselves and secure the release of their hostages. Our thoughts are particularly with our students and researchers from Israel, as well as our friends and colleagues at our Israeli partner universities who are worried and suffering the effects of terror.
The University of Jena is proud to have close ties to Israel, whether it be through student exchanges and various collaborative research projects or through our partnerships with the universities in Tel Aviv, Haifa and Jerusalem (Hebrew University), as well as the Weizmann Institute of Science, the Technion – Israel Institute of Technology and the Ben-Gurion University of the Negev.
Abteilung Hochschulkommunikation
Universitätshauptgebäude, Room 2.10-2.15
Fürstengraben 1
07743 Jena