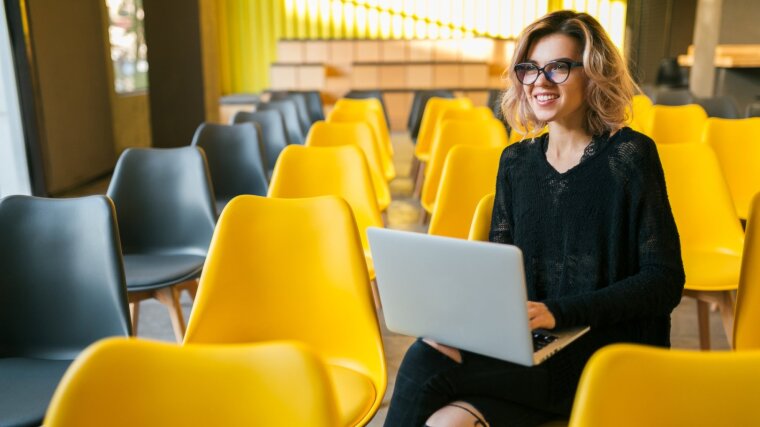 General events and training sessions at the beginning of your studies
Orientation Days at the University of Jena
Student doing research with her laptop
PROGRAMME – START OF THE SUMMER SEMESTER 2023

27 March 2023
Welcoming ceremony 9:00, lecture hall 1 (Carl-Zeiß-Straße 3) – viewable also via livestream at www.uni-jena.de/STET

 de

)
Still unanswered questions about starting your studies? The Central Student Advisory Service will help you (9:00 to 14:00 Zoom, Access: https://uni-jena-de.zoom.us/s/67306068934

External link

, password: STET)

Q&A Friedolin 12:00 to 13:00 Uhr in German & 13:00 to 14:00 in English, lecture hall 1 (Carl-Zeiß-Straße 3)
The Friedolin question times are an optional offer, where you can ask specific questions about the technical handling of Friedolin. Please note that the Friedolin question times cannot answer questions specific to your course of study. Therefore please contact your subject-specific academic advisory service

External link

.
28 March 2023
Allocation of places in Friedolin
29 March 2023
Q&A Friedolin 12:00 to 13:00 Uhr in German & 13:00 to 14:00 in English, lecture hall 3 (Carl-Zeiß-Straße 3)
The Friedolin question times are an optional offer, where you can ask specific questions about the technical handling of Friedolin. Please note that the Friedolin question times cannot answer questions specific to your course of study. Therefore please contact your subject-specific academic advisory service

External link

.

31 March 2023
Allocation of places in Friedolin
03 April 2023
Lectures begin at the University of Jena
Still unanswered questions about starting your studies? The Central Student Advisory Service will help you (9:00 to 14:00 Zoom, Access: https://uni-jena-de.zoom.us/s/67306068934

External link

, password: STET)

Information
By the way, the "Guide for New Students" provides further important information on the start of your studies at the University Jena. It is available onlineExternal link in advance.
Central Student Advisory Service
University Main Building / SSZ
Fürstengraben 1
07743 Jena
Office hours:
We offer consultations and the handling of your concerns in person, via video chat or telephone. Appointments can be made by phone or via service desk.

Consultation hours:
Monday, Tuesday, Thursday and Friday from 9:00 to 12:20, Tuesday 14:00 to 18:00 and on Wednesday and Thursday from 14:00 to 16:00.
Video chat:
Monday to Friday 12.30 to 13:00
ZSB2020