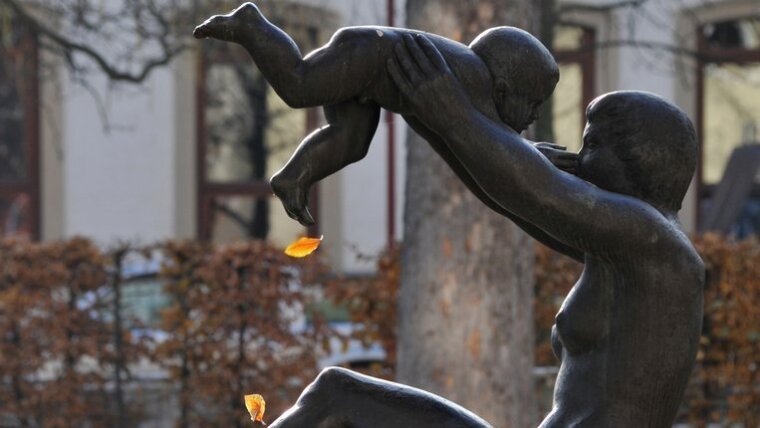 Maternity leave
A different kind of early-career researchers
Since 1 January 2018, the Maternity Protection Act (Mutterschutzgesetz, MuSchG) also applies to students. In particular, this means specific features regarding pregnant or nursing students. Female students should report their pregnancy so that the institution of higher education is able to take wide-ranging measures for the mother-to-be and for her (unborn) child.
Generally, the maternity leave periods before and after the birth apply after the notification. This is also essential for a prohibition of performance during these periods. With few exceptions, students can waive these periods (also regarding particular coursework/examination) and may complete their coursework or take examinations. However, they must submit formal declarations which may be also revoked at any time with future effect.
If you need further information on the formalities, please contact the Student Data Administration . We will then provide additional materials and forms.
Important information (and the legal text) can be found in "Leitfaden zum Mutterschutz" (Guidelines for Maternity Leave) from the Federal Ministry for Family Affairs, Senior Citizens, Women, and Youth (BMFSFJ).
Student Service Centre
University Main Building, Room E065
Fürstengraben 1
07743 Jena
Opening hours:
Monday 10 - 12
Tuesday 13 - 15
Wednesday 10 - 12
Thursday 13 - 15
Friday 10 - 12

Updates / adjustments may occur at any time. Thank you for your understanding!

We currently provide advice and handle your concern solely also via phone and service desk.

You can reach us by phone
Monday to Friday from 9:00 to 11:00
Postal address:
Friedrich-Schiller-Universität Jena
Studierenden-Service-Zentrum
07737 Jena