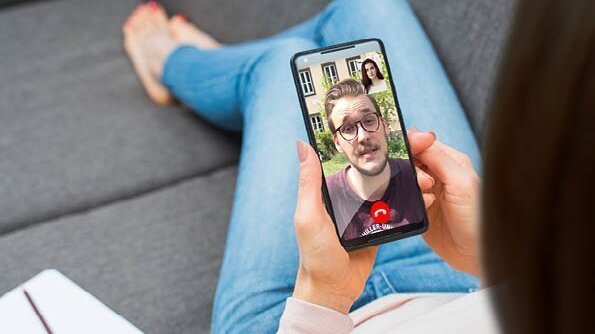 Study talks
Pepper our students with questions about their studies!
Student Philipp chatting with a prospective student
Jena is the perfect city to study because there is always something going on here. Almost every fifth inhabitant is a student, which makes the city a young, colorful place. I also really appreciate the short distances here: whether from the shared flat to the lecture hall or out into the countryside, everything is quickly and easily accessible. What I like most about my philosophy studies is that the events are not too big and that you learn in a very personal atmosphere.
Student Cora
Jena is my hometown, where I was born, where I grew up and where I found my way to the Friedrich Schiller University Jena after completing my vocational training. Anyone considering a small big city as a place to study should take a look at Jena. In my free time I regularly go running and appreciate the green landscape of Jena. With my studies in business education, I have found a course of study that combines my interests.
Student Maximilian