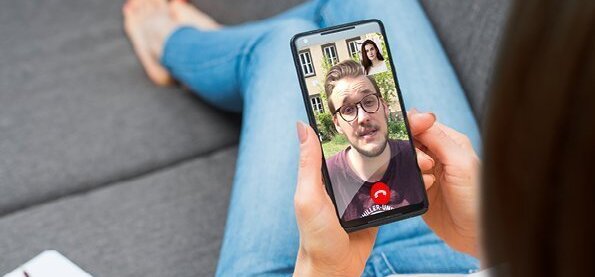 Study talks
Pepper our students with questions about their studies!
Student Philipp chatting with a prospective student
Jena is the perfect university location for me. Not only the paradise, the Wagnergasse and the summer open air events of the Kulturarena convinced me of the city - also the student life. In every season there are numerous events that make you forget the stressful everyday life at the university. I was also immediately enthusiastic about the teacher training.
Student Vicki
---
Jena is the ideal combination of city life and proximity to nature. The young and colorful atmosphere is largely shaped by  many students. The fact that I can switch off from the stressful everyday university life in the afternoon on the 'Saale-Horizontale' is a luxury for me. I like the variety of practical and theoretical training in my studies.
Student Lydia