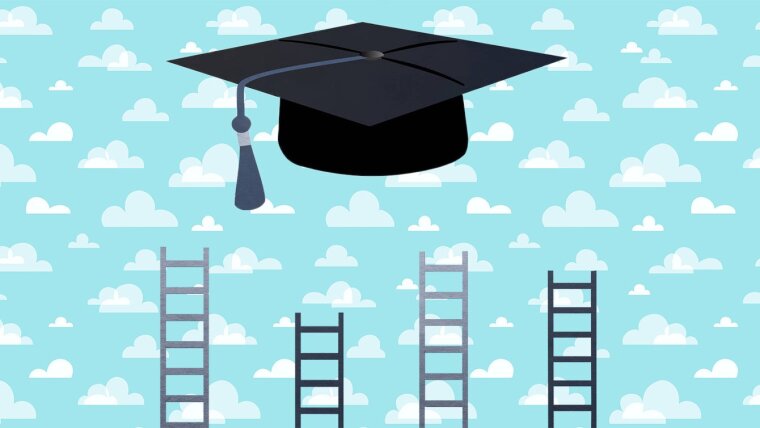 Different ways of doing a doctorate
Individual doctorate, structured PhD programmes, etc.
Many roads may lead to your doctorate
A doctorate can be undertaken in any subject and all research areas represented at Jena University. Use the University's website to find out about available research opportunities and faculties. If you do not know yet in which subject and at which university you would like to do your doctorate, you may find an overview of doctoral possibilities hereExternal link and the different research institutions in Germany on this websiteExternal link.
In general, it is distinguished between the following types of a doctorate:
Individual doctorate

If you pursue a so-called individual doctorate, you are working directly at the institute or chair of one professor (who is called 'Doktormutter' or 'Doktorvater'). With your doctoral project, you contribute to the research programme of the institute or chair. Normally, you will be integrated into teaching activities (especially if you have a university-funded position with teaching obligations) and other activities of the institute or chair. For networking with other researchers, many institutes or chairs offer PhD colloquiums.

Professors are responsible for advertising open positions and awarding employment. Funding of individual doctorates is possible by a fixed-term working contract (normally three years), is compensated according to the civil servant pay scale (TVL-E13), and is primarily structured as a part-time position (50-65%). It is also possible to fund an individual doctorate with a scholarship for which you have to apply separately.

Advantages:

Internally-funded positions include integration into academic life
There is the possibility of a fixed-term financing

Disadvantages:

Due to job responsibilities, internally-funded positions typically offer limited time for PhD work
Occasionally, there is less of a connection with peer networks
Structured PhD programmes

There are over 20 structured programmes or research training groups at Friedrich Schiller University Jena. These programmes are either led by multiple instructors (Research Training Group) or formed around an overall theme (Graduate School). Your doctoral project contributes to the research activities of the PhD programme. You will be supervised not only by one professor, but by a team of supervising professors. Depending on the integration of the programme into university teaching acitvities, you may receive the opportunity to teach. For networking and qualification, there is a specific framework of colloquiums and other qualification activities within every programme.

Normally, these positions are funded via scholarships or funded positions. Typically, admission is done by a selection process of an allocation commission on a predetermined date.

Advantages:

good integration into peer networks
100% of your time can be spent on the PhD

Disadvantages:

less teaching experiences
less of a connection to regular academic life at an institute or chair
Doctorate in cooperation with other research institutions

In the case of cooperative doctorates, the doctoral research will be equally supervised by a supervisor of a university and by a supervisor of another research institutions, like a university of applied sciences ("Fachhochschule") or a non-university research institution (e.g. Max Planck Institute). The workplace of the doctoral candidate will often be situated at the other research institution. The doctorate will be awared by the university, because the cooperating research institutions usually do not have the right to award doctoral degrees. The supervisor of the other research institution will usually be involved as a reviewer during the doctoral examination procedure.

Funding is possible by a working contract. The research institutions are responsible for advertising open positions and awarding employment. Alternatively, funding is possible by a scholarship for which you have to apply separately (Link Stipendien).

Advantages:

good integration into peer networks
normally, a lot of your time can be spent on the PhD

Disadvantages:

less teaching experiences
Extra-occupational doctorate

There is also the possibility of doing a doctorate in tandem with employment outside of the university. When planning your doctorate, please be aware that if you are working at the same time, you will probably need substantially more time to complete your dissertation, especially if your doctoral project is not related to your employment.

Advantages:

Financing independent of the doctorate
Employment experience outside of academia

Disadvantages:

Limited time for PhD work
No integration into academic life