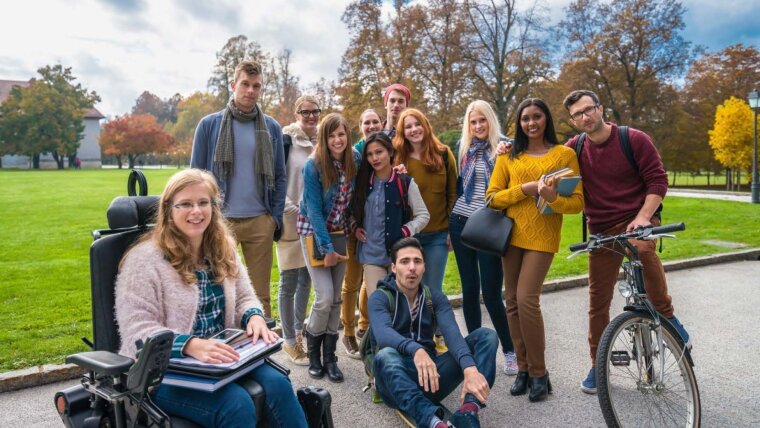 Study orientation and studies
Promoting equal opportunities
The photo shows a group of students on campus in front of a lawn, including men and women of different skin colors and a female student in a wheelchair.
Image: B. Salheiser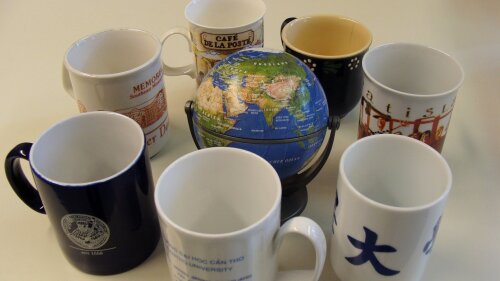 Intercultural campus life
The International Office offers students many opportunities to network and to get to know each other better
Information
 Dear students,
currently a survey about the social climate and students' experiences of discrimination is being conducted at the University of Jena and other Thuringian universities.
The survey is part of a PhD project and aims to gain deep insights into the social life on campus. The anonymized results will be used for scientific publications and will also be accessible to the participating universities. So, in addition to the opportunity of participating in a prize draw after the survey, you can also contribute to improving the social climate by raising attention to problems at your university.
You can find the questionnaire for the study hereExternal link.
For more information, you are welcome to contact the project manager, Jakob Thinius.
Note: The survey covers experiences of discrimination in general. If you have specific concerns, if you would like to report experienced or observed discrimination or disadvantage at the University of Jena, please contact diversitaet@uni-jena.de or use the contact form for anonymous reporting: https://www.uni-jena.de/en/reportingform.