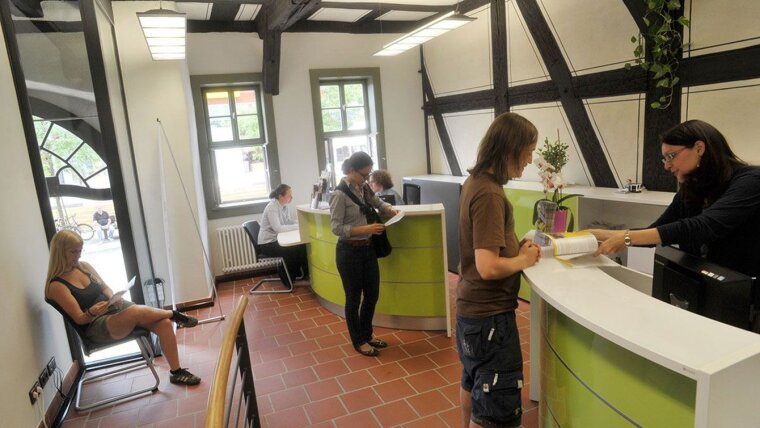 Welcome and Service Desk for Doctoral Candidates and Postdocs
Service and advice for doctoral candidates and postdocs
Welcome and Service Desk for Doctoral Candidates and Postdocs
At the Welcome and Service Desk, assistance and advice are offered to all doctoral candidates and postdocs of Jena University.
You can find us on the ground floor in the House for Young Researchers, Johnannisstraße 13 (vis-à-vis to the cafeteria).
Doctoral candidates, people who are interested in a doctorate and postdocs receive information, assistance and advice concerning i.a. the following topics:
First steps to the doctorate
Registration and admission as a doctoral candidate
Enrolment
Information on the funding of a doctorate
Advice possibilities
Information about proof reading service
Information concerning the offers of the Graduate Academy e.g. the qualification programme or events
Transfer to the proper contact person at Friedrich Schiller University Jena and beyond that
Any further questions? In case you would like a more detailed or a confidential consultation, we would be happy to arrange an individual appointment. Please contact us!
Welcome and Service Desk for Doctoral Candidates and Postdocs
House for Young Researchers "Zur Rosen", Room Ground floor
Johannisstraße 13
07743 Jena
Opening hours:
Monday, Wednesday:
10.00h – 12.00h

Tuesday, Thursday:
10.00h – 12.00h, 14.00h – 16.00h