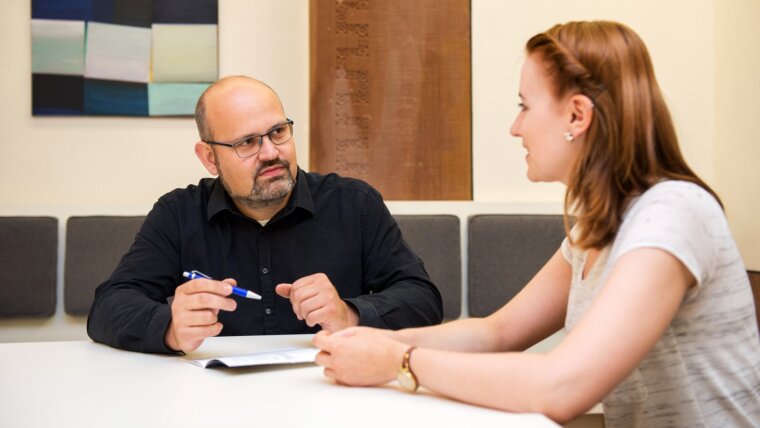 Consultation possibilities of the Central Student Advisory Service
This is how you can reach the student advisors.
4 Talks with fellow students via Zoom
How does it feel to study in Jena? What do I have to consider when choosing a study programme? And what does everyday life as a student at the university look like? Our students are happy to give you answers to these questions and share own experiences—just ask away!

If you would like to speak to our students, please write an email to: studitalks@uni-jena.de.