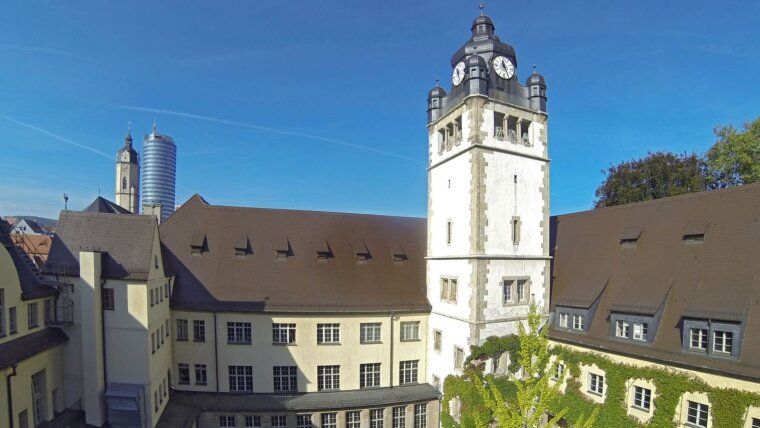 FECT
Foster.European.Competences and Talents
Innenhof des Universitätshauptgebäudes
Image: AdobeStock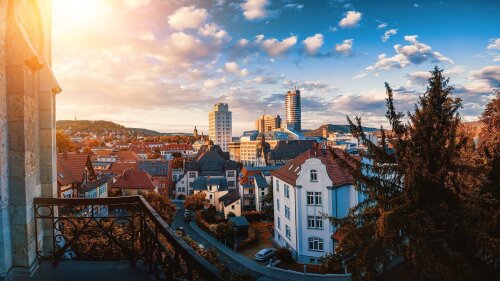 Take part in the FECT Summer School in august for students and staff and meet people from the EC2U partner universities!
Image: Christoph Worsch (University of Jena)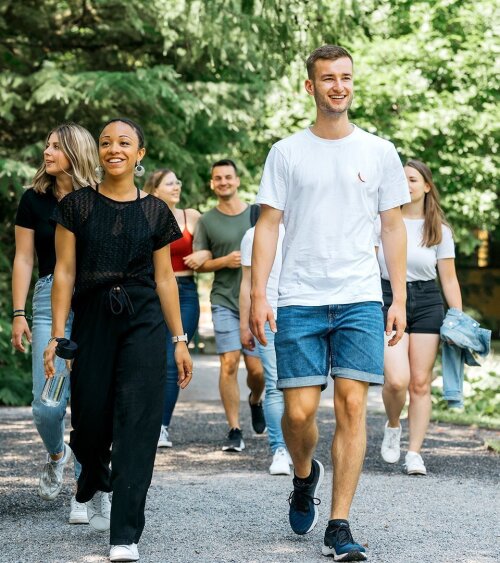 DAAD-Podcast 'Campus Europe'
You can also get impressions of 'Campus Europe' from the podcast of the same name by the German Academic Exchange Service (DAAD), which covers topics related to the European higher education alliances. Representatives of German universities and other stakeholders provide insights into the visions, opportunities and challenges of the alliances:
Image: Pixabay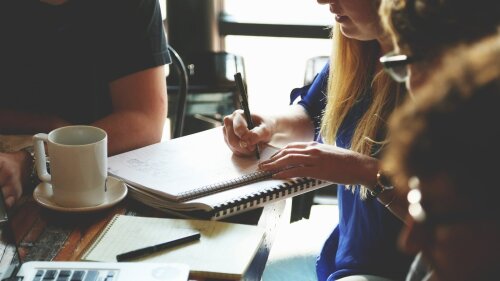 ...reflect on and master intercultural situations.
Attend a one-day workshop on intercultural competence, reflect on what you have learned and use your new knowledge to act confidently in intercultural situations in your everyday work.
Are you studying at an EC2U partner university? Then come to Jena to study for one or two semesters.
Are you interested in short-term mobility? The EC2U Forums are organized every six months. Here, students, teachers, researchers and administrators from all seven EC2U universities, as well as representatives of the seven university cities, come together to further the development of the alliance. Students can apply for a travel scholarship.
Here, students from the University of Jena report on their experiences at the forums:
EC2U Forum Salamanca - Alexandra Kehm

I took part in the EC2U Forum in Salamanca to go to Spain and see the beautiful city of Salamanca and, as the picture proves, it really is. I also hoped to make new contacts with other students. The forum offers a really special atmosphere for this, because you don't just meet students from one country, but from six different countries of the EC2U partner universities. I also didn't know most of the other students from Jena who travelled with me to Salamanca and only got to know them there, even though we came from the same city. So it was a lot of getting to know each other during the first few days in Spain, which was also particularly nice because you met students from all over Europe. I talked especially often with students from France and Romania. Personally, I picked up a few words of Spanish during my stay in Salamanca, as well as the lasting impression of the sight of the Old University and generally of the old sandstone buildings, which are almost all the same hue and appear golden in the evening light.

With regard to my degree, I am now thinking about potentially doing an Erasmus semester in France via EC2U, as I am still in contact with the students from Poitiers and would therefore already know local people. But for that I would have to reactivate my French a bit. One of my highlights of the week was when one of the French students took us to a café where they had churros. I wasn't so enthusiastic at first, as I remembered churros as not particularly good pastries, especially from German Christmas markets. However, these were very crispy and served with melted chocolate for dipping, on the whole this was a positive surprise. But even funnier was how he knew the café: In a Spanish textbook it was mentioned as a Salamanca attraction where you could buy the best churros in town. I can't confirm whether this is really the case, but the churros were very good and the shop had also won several awards. I can only recommend taking part in the student offers of the EC2U alliance, you get to know new people very quickly and also usually several new languages. What was especially great was that most of the other students were also new to the city and you could then discover new things together and just wander around town.
EC2U Forum Pavia - Richard Kindler

What were the highlights of the EC2U Forum in Pavia for you? Why would you recommend participating in an EC2U forum?

I liked the open and straightforward exchange between students from different countries, but also between students and professors and other decision-makers. The supporting programme for the students and the support from ESN Pavia provided great opportunities for students to get to know each other. Thematically, what I found most exciting were the workshops and discussions related to concrete projects and their implementation: For example, the exchange on the various campus sports programmes or environmental protection efforts.

What does EC2U mean to you?

For me, EC2U means intra-European exchange and cooperation—between students, between universities and between cities. You can discuss successful examples and start new initiatives and projects. I am particularly excited about the development of transnational study programmes—in multinational degree programmes, virtual institutes, summer/winter schools and hopefully soon multinational doctoral programmes.
EC2U Forum Pavia - Felix Zimmermann

What were the highlights of the EC2U Forum in Pavia for you? Why would you recommend participating in an EC2U forum?

history of the city and the university (city of 100 towers, Ponte Coperto bridge, winding little streets in the city centre, scientists Golgi (Nobel Prize winner 1906) and Volta)
trip to the south, summer temperatures and blue skies in Italy, sleet in Germany
immersing yourself in life at an Italian university for a few days, exchange with local students
meeting Monica Boggioni (two-time bronze medallist in swimming) at the Paralympics 2020
rubber dinghy tour on the Ticino
personal conversation with the President of the University of Jena, Walter Rosenthal, at the champagne reception
exchange with students from all over Europea

What does EC2U mean to you?

a good example and also a model for cooperation between European institutions and states
cohesion (cooperation, exchange) and freedom (exchange programmes, dismantling of hurdles, for example in the recognition of achievements) at the same time on another level as the EU
the chance to be part of building something big and to be involved
networking across borders
Charlotte Rauch
Project assistance FECT
JenTower, Room 3.14
Leutragraben 1
07743 Jena