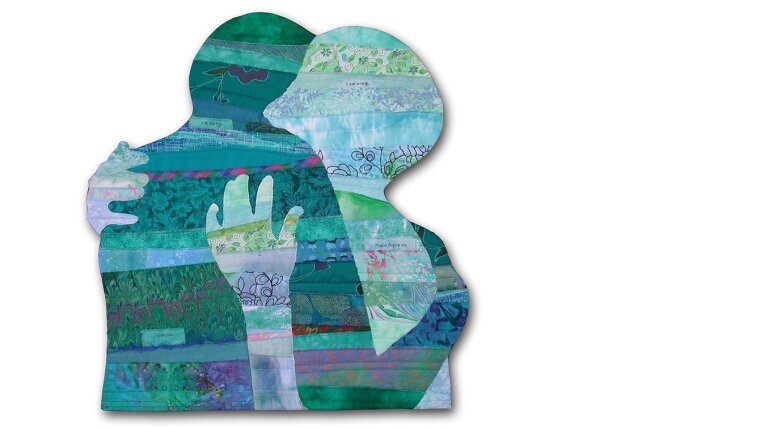 Promotionsprogramm Religion-Conflict-Reconciliation
Informationen zum Programm und zum Bewerbungsprozess
Zwei sich umarmende Figuren
Graduate Studies Programme focused on Reconciliation. This transdisciplinary programme integrates theoretical, practical and pedagogical approaches to studying inter and intra-national conflicts and reconciliation. The programme is research oriented and values projects that span academic disciplines utilizing qualitative and quantitative methodologies. Focus presently, but not exclusively on reconciliation in the Middle East conflict, as well as in Germany.
Scientific key words
Reconciliation, conflict resolution, conflict management, peace studies

Participating Faculties
Faculty of Theology, Faculty of Social and Behavioral Sciences
Cooperation partners
Tel Aviv University (Israel), Wasatia Graduate Institute (Palestine), Ben Gurion University of the Negev (Israel), George Mason University (USA), Stellenbosch University (South Africa), Seoul Theological University (South Korea), Serampore College (India),Doshisha University Kyoto, Northern Arizona University (USA), University of Jordan, University of Petra (Jordan), Université Saint Joseph (Lebanon), Universidad de Antioquia, Medellin (Colombia), Universität Innsbruck (Austria)
Preferred language
English - with openness to academic work written in German

Current number of doctoral candidates
14

How can I become a doctoral candidate? What is the method of selection?
Periodically there will be advertised positions, based upon grant funding availability. Application with CV, academic diploma and 20 page reserach project description must be submitted at francesco.ferrari@uni-jena.de and martin.leiner@uni-jena.de

Are there fixed dates to apply?
No.

Are there possibilities to be funded in this programme?
Yes, doctoral candidates in research projects are funded through scholarships. Also, international students with their own funding from home countries are welcome to apply. And we are interested in advising and helping gifted students to write individual grant proposals.

Interesting for graduates of the following subjects:
Theology, Applied Ethics, Social Psychology, Religious Studies, Religious Pedagogy, Philosophy, Political Science, Economics, Media Studies, Arts, Law.
Degree
Dr. theol., Dr. phil., Dr. rer. oec and Dr. jur
Contact
Jena Center for Reconciliation Studies (JCRS)
Friedrich Schiller Universität
Theologische Fakultät
Fürstengraben 6
07743 Jena
Tel: +49 (0) 3641 / 94 11 46
Fax: +49 (0) 3641 / 94 11 42
Mail: martin.leiner@uni-jena.de; francesco.ferrari@uni-jena.de
Internet: https://www.jcrs.uni-jena.de/_religion+conflict+reconciliation_%E2%80%8B+%28rcr%29 en