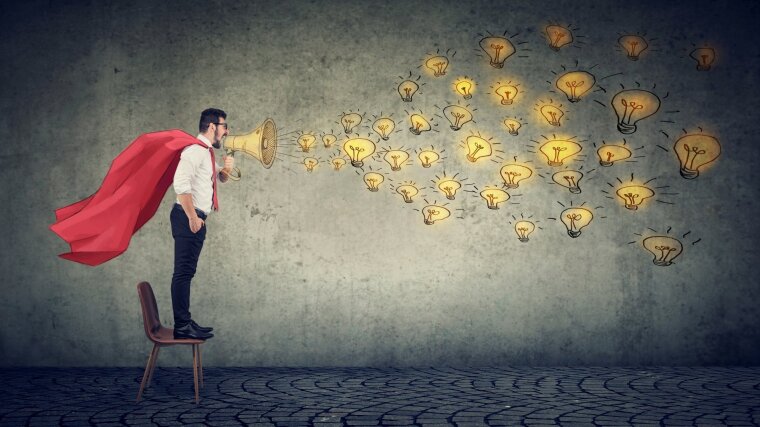 DIES LEGENDI - Teaching Day
"Nothing is certain, everything is in motion"
man in superhero cape shouts into a megaphone
Image: iStock by Getty Images
DIES LEGENDI 2022
DIES LEGENDI is an established space for exchange about the academic teaching at Friedrich Schiller University Jena. As in previous years, the teaching prizes will be ceremoniously awarded at the DIES LEGENDI and the award-winning teaching concepts will be presented. In addition, the teaching projects funded at the University of Jena will be presented.
This year, the focus will be on aspects of science communication and science criticism. Under the slogan "Nothing is certain, everything is in motion", the expert panel of the Academy for Teaching Development invites you to discuss the questions:
How can university teaching contribute to strengthening trust in science?
How can science be taught in such a way that students themselves can introduce scientific findings into social controversies?
What competences are necessary to be able to justify and assert one's own subject discipline?
These questions will be addressed in a keynote speech, a science slam and in a panel discussion with audience participation.
Registration de (only available in german) was possible until 21 November 2022, 15:00.
The DIES LEGENDI 2022 will take place on 22.11.2022 from 12:00 to 17:00 in the Rose Halls. All teachers and students are cordially invited to attend. (It is dies academicus for the duration of the event, so all regular courses will be cancelled.).
Event programme
Status 09/2022
Type of event: Face-to-face format with live transmission
Venue: Rosensäle (+ online)
Event moderation: Blanka Weber (science journalist)
Uhrzeit
Programmpunkt
11:30
Get-together
12:00

Science Slam
Dr. Lorenz Adlung

Opening and greetings
Prof. Dr. Kim Siebenhüner

12:15

Keynote
"Zwischen Gewissheit und Skepsis: Das Verhältnis von Bürger:innen zur Wissenschaft"
Prof. Dr. Rainer Bromme (Universität Münster)

Discussion

13:15
Postersession of the ALe-funded projects with lunch snack (only face-to-face-format)

14:00

Ceremonial presentation of the 2022 teaching awards to
the Teaching Team Lehrteam Sabine Best, David Zakoth und Johannes Kretschmar
and
Prof. Dr. Holger Schielzeth *


Laudation | Prof. Dr. Kim Siebenhüner
Teaching Award Ceremony
Lehrpreisverleihung
Short presentation of the teaching award concepts

15:00

Panel discussion
"Wenn jeder den eigenen Blick hat... Wissen(schaft) vermitteln – aber wie?"
Ein Gespräch über die unterschiedlichen Kontexte, Fragen und den Anspruch, der doch alle eint: Das Wissen zu teilen und die Gesellschaft nach vorne zu denken.
Wie geht das besser?

Moderation: Blanka Weber

Panel guests:
Prof. Dr. Rainer Bromme, Dr. Lorenz Adlung,
Representatives from the following groups: Professors, academic staff, students

17:00
Closing
Get-together
The event will be held in German. But still questions in English are welcome.
Image: SergeyNivens - iStock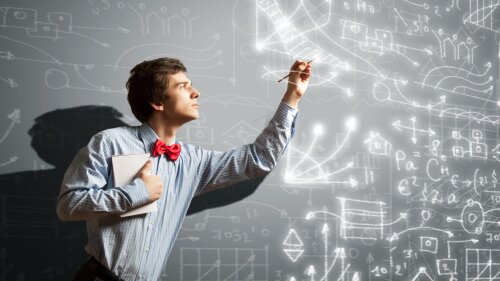 DIES LEGENDI 2021
Presence, Online, Hybrid - Potentials for Teaching after the Pandemic