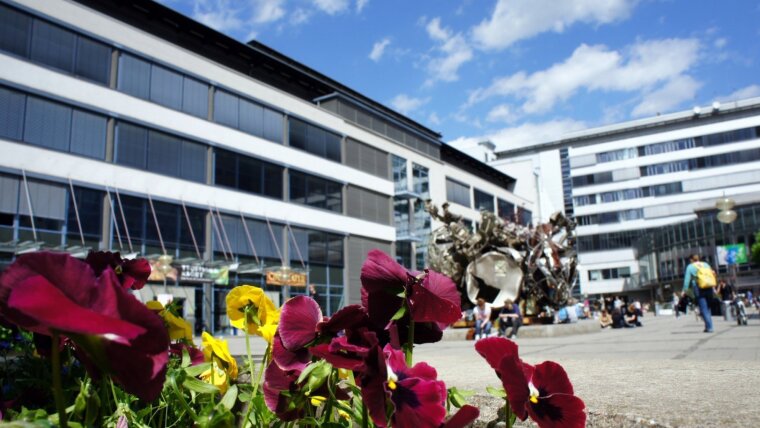 Division 4 – Construction and Facility Management
Your service partner for construction and facility management and services
Parking

Would you like to book or cancel a parking space or update your license plate details?

Please visit staff parking de for more information on the management and allocation of our parking spaces.
Booking rooms/events

If you would like to book rooms, lecture theatres and function rooms (including banners, outdoor areas and display boards), please visit this page de.

Please note that all media and event technology is now managed by the University Computer Centre's Multimedia Centre de.
Telephone
Repairs

To request small repairs or a first inspection, please contact our Caretaking services de wenden.

To request repairs of technical installations, or to request a conversion or expansion of existing supply systems, please visit this page de

If you would like to request the repair of a building, please visit this page de
Guest houses at the University of Jena

The University of Jena offers its visiting scholars and scientists the opportunity to stay in one of its three guest houses for up to one year. The guests houses are located in the districts of Lichtenhain de close to Beutenberg Campus, at Forstweg de close to the city centre and in Jena-Ost de. For contact details and more information on our booking modalities and prices, please visit this page de.
Keys/locking systems

For more information on the university's locking systems, to request a key or to report a missing key please visit this page:
Relocation services

If you would like to relocate within the university, we are happy to help. Please report your new contact details to our postal services.
Waste management
Head of the Division for Construction and Facility Management
Holger Otto
Head of Division
Nollendorfer Straße 26
07743 Jena
Division 4 - Construction and Facility Management
Bau und Liegenschaften
Nollendorfer Straße 26
07743 Jena
Office hours:
by appointment
Contact person: Juliane Scholz
Postal address:
Friedrich-Schiller-Universität Jena
Bau und Liegenschaften
Nollendorfer Straße 26
07743 Jena