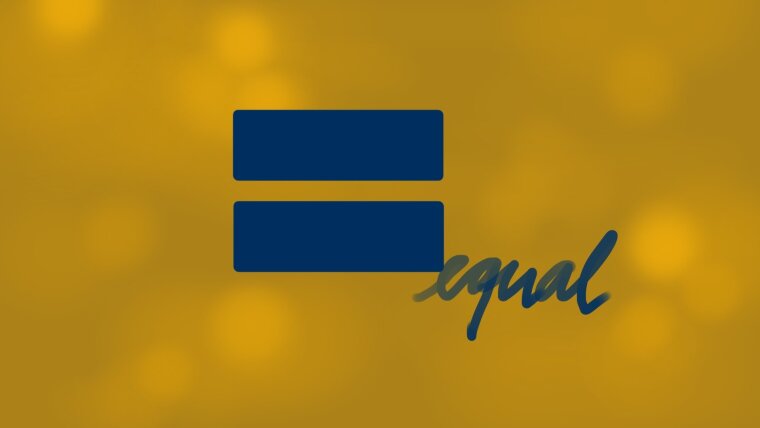 Equal Opportunities Office
Our vision is being equal in the university –​ you can contact us for all gender-specific topics
a dark blue equal sign with the written addition "equal" against a golden background with shiny spots
Our Mission
What we stand for
We are committed to an equal and fair cooperation of all regardless of biological sex and gender identity in the scientific community.
According to the Thüringer Hochschulgesetz §6(5), it is primarily our task to work for equal opportunities for women and men and to counteract their different representation in the academic world. We are engaged in reducing existing disadvantages at all levels and in all areas of the university.
From our self-image we add: Shaping a university community of ALL based on appreciation and participation is a central concern of ours. In tis regard, we work closely with the Vice President's Office for Young Academics and Equal Opportunity and the Diversity Office on strategic issues.
What we help you with
We see ourselves as a contact point for all university members and offer support, advice and assistance, among other things:
questions regarding the advancement of women in higher education (applications/ appointments/ hiring/ qualification),
discrimination, sexual harassment and difficulties in the study and work environment,
need for advice on gender identity. 
We co-create further education events on gender-specific topics, including film screenings, lectures, discussion rounds, action days, in order to raise awareness for gender issues and to support activists.
We see it as our mission to encourage all those seeking advice to be able to live their individuality and realize their potential in academia.
If you have any questions or need advice, you can contact us at any time by e-mail or telephone or visit us during our office hours at the Equality Office.
Equal Opportunities Office
Room 1.01, 1.02
Zwätzengasse 3
07743 Jena
Opening hours:
Consultation appointments with Prof. Dr. Weinke by appointment via email

gleichstellung@uni-jena.de

or anonymously via the reporting form of the Equal Opportunity Office.